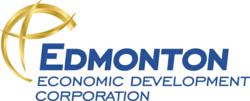 Jim Hole, one of Lois and Ted's sons, says that the Enjoy Centre is a great place for families to spend the day. "Often, if you're with your family somewhere, you're stuck inside. Here, families will be immersed in sunlight," he says.
Edmonton, Alberta (PRWEB) May 11, 2011
Canadian festivals come to life this June just west of Canada's festival city Edmonton in the picturesque community of St. Albert. Founded in 1861 by Father Albert Lacombe, St. Albert is celebrating its 150th Anniversary this year. Fittingly, its festivals and attractions are bigger than ever before.
The St. Albert International Children's Festival celebrates its 30th Anniversary this year. One of North America's longest running and biggest children's festivals, this year's show will be made even more exciting with its largest production to date, a French-Canadian style cirque, Viaggio by iL CiRCo. Festival director Nancy Abrahamson calls it "an inspiring journey to a surreal world with whimsical characters, original music, and artful choreography." And by the latter, she means modern-day acrobatics that display awe-inspiring and downright superhuman acts of strength.
Under an hour drive from festival city Edmonton, the St. Albert festival showcases some of the world's best children's performers from all around the world including actors, dancers, puppeteers, clowns and storytellers from Australia, Germany, Mexico, the United States and Canada. Abrahamson refers to it all as "a cultural kaleidoscope of sights, sounds and one-of-a-kind performances."
Another must-see attraction in St. Albert is the newly opened Enjoy Centre, a project by Hole's. This massive 242,000 square foot facility holds a huge greenhouse with trees, shrubs, perennials, bedding plants and floral studio. It also features a bistro with an espresso and wine bar and an events space for weddings and Edmonton conferences. By the end of June, a wine store, European spa, food store, deli, home décor store, kitchen store and bakery will be operational.
The Hole family is one of St. Albert's great success stories. From their farm in St. Albert, Lois and Ted Hole ran a successful market garden business that they incorporated as Hole's Greenhouses and Gardens in 1979. It is now one of Western Canada's largest retail greenhouse stores. Lois went on to become a best-selling author of gardening books and a Canadian politician. She was Lieutenant Governor of Alberta from February 2000 until her death from cancer in January 2005.
Jim Hole, one of Lois and Ted's sons, says that the Enjoy Centre is a great place for families to spend the day. "Often, if you're with your family somewhere, you're stuck inside. Here, families will be immersed in sunlight," he says. "We have sunlight streaming into a massive greenhouse structure."
Hole also notes that when you're dining in the bistro, you can look out and see the boardwalk, Big Lake and Lois Hole Centennial Provincial Park. Established in 2005 as the 69th provincial park in Alberta, the park provides a wildlife viewing platform along the eastern shore of Big Lake, which is globally recognized as an important bird area by BirdLife International. More than 220 species of birds have been sighted within the park.
Meanwhile, one of the many things to do in Edmonton this June is the 16th Annual Dreamspeakers International Aboriginal Film Festival. What makes this Edmonton film festival different than others is its strong focus. It gives voice to Aboriginal communities and concerns, not simply from Canada but around the world. "This year's submissions have included works from India, Taiwan, South America, Greenland, Mexico, Phillipines and a good showing from Canada too," explains Helen Calahasen, Executive Director. Calahasen stresses that "variety" is the key to what you can expect to experience. "We have everything from comedy, drama and music videos as well as some excellent documentaries."
The festival's opening night film is New Zealand director Taika Waititi's Boy, based on his Oscar-nominated short Two Cars, One Night. It's a heartwarming and funny coming of age story set in 1984. "It's a great film you can see over and over again," raves Calahasen. Equally impressive is the festival's stirring documentary Long Road Home, directed by Albertan Susan Feddema-Leonard. It focuses on a 14-day trek made my descendants of six families evicted from - and returning to - their homeland in the Athabasca Valley.
Throughout the year, Dreamspeakers also mentors Aboriginal youth through its Dreamspeakers On Tour program. Film and television professionals take students from basic skills to a finished product, often a short film, all in the course of one year.
For more information on the International Children's Festival May 31-June 4, 2011 go to http://www.childfest.com and to learn all about the Dreamspeakers Film Festival June 1-4, 2011 visit http://www.dreamspeakers.org
About Edmonton Tourism
Edmonton Tourism promotes Greater Edmonton as the destination of choice for tourism, conventions, major events and film production and is a division of Edmonton Economic Development Corporation (EEDC). For more information, visit http://www.edmonton.com. Learn more about Edmonton through the stories of people who've experienced it at http://www.edmontonstories.ca.
###