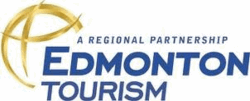 "We were pleased with the quality of the opportunity provided by EEI. It was a natural fit. Edmonton has a proven track record with Swim Alberta as a host, a quality volunteer base and a world-class swimming facility."
Edmonton, AB (Vocus/PRWEB) February 28, 2011
With a long history of successful event hosting, Edmonton, Alberta is proud to be the selected host city for a number of national and international swimming events. Between 2011 and 2016 Edmonton will host a total of six events all to be held at the Kinsmen Sports and Aquatic Centre:

2011 Edmonton Keyano International, May 5-8, 2011
2011 Para Pan Pacific Swimming Championships, August 11-14, 2011
2012 FINA Men's Water Polo Olympic Qualification Tournament, April 2012
2012 and 2016 Summer National Championships
2015 Speedo Western Canadian Championships
Edmonton Events International (EEI) in partnership with Edmonton Tourism and the City of Edmonton work together to develop bids for sporting events. EEI's mission is to create a strong portfolio of events throughout the year, every year, positioning Edmonton as one of the world's most desirable event host cities, as evidenced by the upcoming swimming events.
"Edmonton was chosen for our upcoming events because the city has a long history of successful event hosting," says Pierre Lafontaine, CEO and national coach of Swimming Canada. "We were pleased with the quality of the opportunity provided by EEI. It was a natural fit. Edmonton has a proven track record with Swim Alberta as a host, a quality volunteer base and a world-class swimming facility."
The Kinsmen Sports and Aquatics Centre is the selected host venue for the six events, bringing thousands of participants to Edmonton. To ensure the centre can accommodate future national and international competitions the City of Edmonton is currently in the public consultation process to develop a master plan designed to identify any required facility enhancements.
Lindsay Harrison, manager of event attraction at Edmonton Tourism says, "We are happy to be the host city for the upcoming swimming competitions and championships. This is a great opportunity to showcase Edmonton and display what we have to offer from venues and volunteers to athletes and attractions."
Events of this nature boost the local Edmonton economy and bring thousands of visitors to the city, while positioning the city as an ideal event destination.
Learn more about the Edmonton, Alberta events at http://www.edmonton.com/eedc-corporate/2546.aspx.
About Edmonton Tourism:
Edmonton Tourism promotes Greater Edmonton as the destination of choice for tourism, conventions, major events and film production and is a division of Edmonton Economic Development Corporation (EEDC). Edmonton Tourism encourages socially and environmentally responsible tourism. For more information, visit http://www.edmonton.com Learn more about Edmonton through the stories of people who've experienced it at http://www.edmontonstories.ca.
###