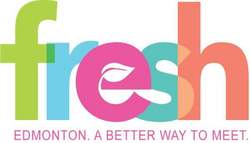 Edmonton, AB (PRWEB) February 4, 2010
Event and meeting hosts can find information and ideas at FRESH Edmonton, a new initiative by Edmonton's hospitality industry that addresses changing needs in conference planning while assisting those who wish to add environmental and cultural components to their events.
Host organizations want their events to reflect values such as community and environmental responsibility. Guests want to do more than fly in and out for meetings. They want to experience the flavour of the city: Edmonton's galleries and museums, its festivals and cosmopolitan culture, the fresh air and green spaces, world-class shopping and uniquely Canadian historical attractions such as Fort Edmonton Park.
FRESH Edmonton was developed specifically for meeting planners by Edmonton
Tourism, the Shaw Conference Centre and industry partners. Event planners can:
•Reduce the environmental impact of their Edmonton meeting or conference with our Green Meetings User Guide, which is full of great ideas to help green their event, such as recycling paper and cardboard, shopping locally for services and entertainment and going digital to reduce the use of printed materials.
•Our Eco Report Card allows organizers to accurately measure and compare the environmental impact of their events.
•Choose a menu featuring foods grown on Alberta farms and prepared in tantalizing new ways by chefs from around the world.
•Reduce waste through recycling and composting.
•Put nature on the program with an event in North America's largest urban park network, such as a skating party or a guided run through the River Valley.
•Incorporate rich cultural life into the Edmonton event planning. For example, consider holding a session in the spectacular new Art Gallery of Alberta.
•Edmonton Festival City in a Box can assist planners wishing to invite performers from one of the city's famous festivals to entertain guests.
The FRESH Edmonton initiative is sponsored by the city's hospitality industry. Partners include the Shaw Conference Centre, Edmonton Tourism, Northlands, the University of Alberta, plus the Westin, Sutton Place, Fairmont Macdonald and Delta South Edmonton hotels.
About Edmonton Tourism
Edmonton Tourism promotes Greater Edmonton as the destination of choice for tourism, conventions, major events and film production and is a division of Edmonton Economic Development Corporation (EEDC). Learn more about Edmonton through the stories of people who've experienced it at http://www.edmontonstories.ca.
# # #