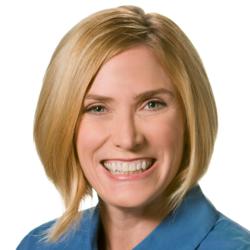 When you look at the bell curve for students in the United States, you see that over 60% of them are struggling.
Manhattan Beach, California (PRWEB) March 26, 2012
"We all know the education system in the United States is broken," said Melanie West, educational psychologist and founder of The Right Side Of Learning. "What we don't know is how to fix it. Much of the education reform we've seen over the past few years has done nothing to fix the problems."
Melanie and her company, The Right Side of Learning, aim to help the students who struggle in the school system in the United States.
"When you look at the bell curve for students in the United States, you see that over 60% of them are struggling. That means something is wrong and things need to change."
Here are the 5 elements Melanie West said need to be addressed for the United States to fix its education system:
1. Stop Separating the Arts from Academics
"We have this belief that arts and academics are separate and should be taught as separate courses. Budget constraints have eliminated art from many schools. However, I've seen that learning academics through the arts can actually help students learn."
2. End Rote Memorization
"Neuroscience has shown us that straight memorization just doesn't work. The brain may download the information, but it does not build the conceptual understanding required to truly learn. We need to end rote memorization and find new ways to teach."
3. Allow Students to Learn at their Own Pace
"We treat students as groups, not individuals. We've created standards which we expect all students to achieve. But it's simply impossible. Every student learns in a unique way. Some learn through verbal, language based instruction. Some learn through nonverbal, visual channels. We need to let go of grade level standards and instead embrace individual standards."
4. No One Learns from a Textbook or Lecture
"Textbooks and lectures are the staples of education. Sadly, they are ineffective. They are simply one-way communication. But it's impossible to learn through one-way communication. Students need to be able to explore concepts. Innovations like the new iBooks textbooks for iPads are allowing the creation of multimedia "textbooks" that allow students to explore and create concepts."
5. Adopt Mastery Based Grading
"Somewhere along the line, schools began a cycle of 1) learning the material, 2) taking a test, and 3) moving on to something else. Instead, we need to return to the true purpose of testing: to determine a student's progress. Tests should be used as a way to determine what a student knows, and what they need to be taught to learn the rest. For instance, if a student does not pass a test on Monday, but after hard work demonstrates competency on Thursday, this should be considered mastery, not failure. Students feel completely different about a low test score if they know it's just a 'snapshot' of where they are, and not a grade they are stuck with. Instead of an assessment of ability, it needs to be an assessment of progress."
About The Right Side of Learning
Founded by Melanie West and Suzanne Kisly Coburn, The Right Side of Learning produces educational products which help students learn in a truly authentic way. In addition to providing tutoring, the Right Side of Learning also produces the popular PictureFirst Learning program, which teaches students reading comprehension through sight words. Their most recent project is the Right Side Literacy Project, a nonprofit organization that helps schools embrace new, more effective ways of teaching and learning.
For more information on The Right Side Of Learning, you can visit their website here. For more information on PictureFirst Learning, the reading comprehension and sight word program, you can visit the website here.