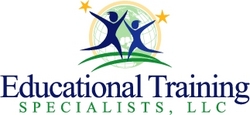 Educational Training Specialists helps teachers understand what is, and what is not, effective in second language acquisition
Phoenix, AZ (Vocus) August 24, 2009
A national education expert contends that school districts can better teach English Language Learners by using specific, research-based tools that aren't taught in teacher preparation programs.
Many studies indicate that while the numbers of English Language Learners (ELLs) is rising, teachers across the country are unprepared to adequately teach them.
Yet there are specific actions school districts can take to ensure that their teachers have the knowledge that they need, said Anne Swigard, president of Educational Training Specialists, LLC (http://www.elltraining.com)] based in Phoenix.
Swigard suggests school district officials take action to ensure that their teachers are adequately prepared to assist language learners in the acquisition of both English and content knowledge. She recommends:

Providing interactive staff development that simulates the language learning environment and enhances the transfer of newly learned techniques.
Allowing teachers to reflect on strategies and apply them to their classrooms.
Emphasizing ways that language growth is facilitated, or impeded, in schools.
Offering on-going coaching for teachers of English Learners after the staff development has ended.
"Teachers need specific, research-based tools that, more often than not, were not taught in their teacher preparation programs," said Swigard. "Without tools like the ones we share in our workshops, helping English Language Learners reach their maximum potential would be difficult, at best."
According to Education Week's 2009 Quality Counts--its annual progress report on K-16 education--during the 10-year period between 1995 and 2005, the number of ELLs nationwide rose by a 57 percent. In fact, ELLs are the fastest growing population in our schools. In California alone, 25 percent of all students recently were classified as ELLs. Nationally, at least 18 percent of households have family members who speak a language other than English. North and South Carolina have reported a five-fold increase in the number of English Language Learners they serve, according to the National Clearinghouse for English Language Acquisition.
Yet the average teacher working with ELLs only receives one in-service training. In fact, many reported receiving absolutely no training whatsoever, according to "Listening to Teachers of English Language Learners," the product of collaboration between Policy Analysis for California Education, The Center for the Future of Teaching and Learning and the University of California Linguistic Minority Research Institute.
Teachers in California say that they are underprepared for the task of conveying required subject area knowledge to students while teaching them English. Other studies, such as the "Listening to Teachers of English Language Learners," report similar findings among teachers nationwide. Swigard contends that this is largely because many universities are not preparing teachers to teach students with varying language levels, and thus, different needs.
According to the National Center for Educational Statistics' Schools and Staffing Survey of 1999-2000, only 12.5 percent of teachers with ELLs reported having eight or more hours of training in the previous three years on how to teach those students. A recent survey of more than 5,000 teachers in California conducted by Gándara, Maxwell-Jolly, and Driscoll, reported that "during the last five years, 43 percent of teachers with 50 percent or more ELLs in their classrooms had received no more than one in-service that focused on the instruction of English learners." Half of the teachers in classrooms in which 25-50 percent of the students were ELLs had no professional development in working with ELLs, according to the survey.
Swigard said that the teaching of language and content requires special techniques and strategies. Teachers can actually impede language acquisition by assisting students with what would seem to help: having students speak in front of the class soon after they arrive, providing direct translation of lessons and withdrawing the ability to use the student's first language to process the content in English. The long-term effects of these well-intended errors can contribute to low levels of language acquisition and ultimately, higher dropout rates, she said.
Educational Training Specialists offers one-, two-, four- and six-day professional development programs based on gold-standard research.
"Educational Training Specialists helps teachers understand what is, and what is not, effective in second language acquisition," Swigard said. "We give teachers the tools and confidence they need to meet the academic needs of the English Learners in their classrooms. Additionally, the in-services are fun, interactive and immediately applicable to all students. Coaching follow-up can easily be achieved at the school or district level by district personnel."
About Swigard
Anne Swigard, president of Educational Training Specialists, has been involved in the education of English Language Learners since 1990 as a bilingual and Spanish immersion classroom educator, a teacher coach and a staff developer. She has lived in Mexico and taught in Korea and Japan. After realizing the limited number of professional programs available to teachers of English Language Learners, she started her educational consulting company to meet the needs of ELL educators nationwide. For more information on the programs available to school districts, visit http://www.elltraining.com or call 1-800-279-7135.
# # #