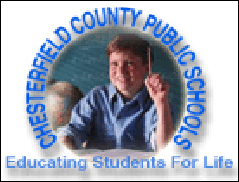 The GED campaign generated lots of excitement and we were thrilled with the results
Richmond, VA (PRWEB) June 27, 2007
Chesterfield County Public Schools has a new reason to smile. Recently, their adult G.E.D. program saw a massive (or an over 200%) increase in applicants and test-takers, thanks to a text message-based radio promotion. The program, designed by Richmond-based advertising agency Madison+Main, ran radio spots on area stations inviting listeners to interact with a virtual Chesterfield County employee, TED, to learn more about enrolling in G.E.D. programs.
The ads prompted listeners to text the word "GED" to 68247 (OTAIR), giving listeners the chance to save money on registration and testing fees, as well as additional incentives. Radio listeners overwhelmingly responded to this opportunity, with the prospect of getting a better job, making more money, and feeling better about themselves producing over 400 unique responses during the three week campaign.
"Using the mobile phone and text messaging as part of this campaign proved integral," said Dave Saunders, President and Managing Partner at Madison + Main. "By using text messaging as our primary channel of interaction, we were able to connect to a targeted younger demographic and they responded in a big way."
National mobile marketing and communications firm OTAir LLC provided the back end technical interface, supporting the short code and text messages that interested applicants interacted with.
"The GED campaign generated lots of excitement and we were thrilled with the results," said Deborah Hinton, Administrator of Adult Continuing Education for CCPS. "Getting 'Ted's' message in front of prospective test takers was important and using such cutting edge marketing methods like text messaging enhanced the response rates."
The Chesterfield County Adult Continuing Education Program serves residents of Chesterfield County by providing instruction, guidance and testing for General Educational Development (G.E.D.) programs.
"We were inundated with calls, requests, e-mails, and more, all asking for more information on how to enroll in our G.E.D. classes," said Hinton. "This program has been such a huge success that we applied for additional grant money to continue this opportunity for Chesterfield residents. In our minds, everyone that interacted with TED to learn more about taking G.E.D. or adult education classes has started taking the right steps towards completing their education, and all of us look forward to serving each of them in the future."
The G.E.D. campaign is being expanded to four months and will run again late this year and into 2008. Madison + Main will again manage the creative and media buys with OTAir providing enhanced text message marketing capabilities.
For more information on taking the G.E.D. test in Chesterfield County, please visit CCPS.net, or call (804) 768-6140.
About Madison + Main
Madison+Main is a full-service advertising agency and new media firm that specializes in marketing solutions for emerging businesses between 10 and 100 employees. The agency was formed in 2005, but the agency's principals have over 40 years combined experience in working on and with globally recognized brands. The firm is headquartered in Richmond, Virginia with two additional offices in Boston, Massachusetts and San Diego, California. For more about Madison + Main, visit MadisonAndMain.net, call (804) 521-4141 or text NEWMEDIA to 68247.
About OTAir LLC
OTAir is a Richmond, VA-based, national mobile marketing and communications firm specializing in impulse marketing™ with mobile devices. OTAir empowers consumers to instantly engage the promotion of a product, event, or organization they are interested in. OTAir's services extend the message of traditional marketing with instant information, coupons, and more directly to the user's cell phone. OTAir also services local and national clients in many different industries with short code management, custom mobile applications and integrated data exchange for personalized, interactive mobile engagement with consumers. For more about OTAir, visit OTAir.com, call (888) 898-8247, or text OTAIR to 68247.
###