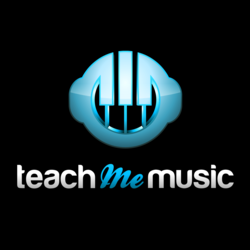 It is our hope that this will help to make the music teaching industry a more dynamic and interesting one.
(PRWEB) December 19, 2012
In March 2013, a new online Australian music teacher directory, and music resource website will be launched.
The new website, "teach me music", is an innovative approach to online directories aiming not merely to help music teachers promote their business, but also to promote a more active and engaged community of music teachers.
Feature-rich, easy to navigate, and visually appealing, teach me music has made every effort to ensure that teachers have all to tools they need to represent themselves on the site, and that students have all the information they need to chose the right teacher for them. Features like the detailed listing forms, audio and video embedding, image uploads, and the ability for teachers to style and format their listing however they like contribute to this but where teach me music really distinguishes itself is in it's blog.
The blog will be a music information resource available to all visitors to the site and will consist of articles and online music lessons contributed by its members. "I think the music teaching profession in Australia is, to a certain degree, hostage to tradition, and is in danger of growing stale" says founder Andrew Rickards (a piano and music theory teacher in Sydney.) "There are many interesting ideas being explored by the more creative music educators today, but many music teachers are not exposed to these and as a consequence neither are their students… We want music teachers to become more active and engaged in what they do, hence the blog - which we are encouraging all music teachers to contribute to." (Click here for an example.)
There are, of course, certain benefits for teachers who contribute to the blog. Their profile on the website becomes more prominent so they are more likely to be found, plus it gives them a chance to show off their knowledge and expertise, and their enthusiasm, to potential new students. "It's not just about advertising, although, admittedly, that is a part of it. We want music teachers to share their ideas with each other. It is our hope that this will help to make the music teaching industry a more dynamic and interesting one."
teach me music also features a review and rating system which allows students and colleagues of teachers to leave a testimonial on their listing. This seems somewhat unusual for a professional service industry, where it is common for businesses to pick and choose testimonials, but given the founder's apparent dedication the the quality of the industry it's not a surprising inclusion, and certainly something which many visitors to the site will appreciate.
Another nice feature of teach me music is the search function. If you want to take piano lessons, simply type "piano" and your postcode in the search form, then click search. teach me music will then find all the listed piano teachers within a 5 km radius of that postcode - it's no different, of course, if you want singing lessons, or guitar lessons. Visitors can then broaden or refine their search with a convenient distance slider, or even re-order the results by distance, title, or rating.
According to Rickards, one of the major problems of other the music teacher directories at the moment is that "they are slow and tedious to navigate as there is no proper search function, only pages and menus. Navigating the menus even poses a problem as the visitor may end up at a page with literally hundreds of teachers to choose from, most of whom are in the wrong area. These sites are also often choked with outdated listings as the majority of teachers listed there are there free and their listings permanent. This was why we decided not to include free listings on our site. It's also a convenient way to weed out the less dedicated music teachers."
teach me music may not offer free listings once they have officially launched, however, as part of a pre-launch special, teachers who sign up before March 2013 will get a free one year listing.
For more information, visit http://www.teachmemusic.com.au