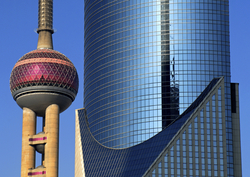 CEA is determined to help
Tempe, Ariz. (PRWEB) April 16, 2009
CEA Global Education announced today their Educational Stimulus Package for Study Abroad students. Responding to reports from US colleges and universities at recent national conferences, CEA has implemented price reductions to 2008 levels and has also implemented $500 grants for Summer 2009 and $1000 grants for Fall 2009 study abroad programs. Meeting at the Forum on Education Abroad and the Association of International Education Administrators (AIEA) conventions in February, leaders in international education from leading US education institutions lamented the current worldwide recession and the impact on student access to study abroad opportunities.
"CEA is determined to help", commented Brian Boubek, Chairman of CEA Global Education. "Educators realize that many students have a narrow window, and international education is critical to many students' academic program and future career success. We felt that we could help some students who may otherwise lose the opportunity to study abroad in 2009."
Looking at cost savings due to a stronger dollar versus foreign currencies, CEA was able to lower prices for most programs. For example, Summer 2009 Liberal Arts and Business programs in Barcelona were reduced by $200 to $500. For students qualifying for a $500 study grants, Barcelona prices now range from $3,700 to $4,495 for a four-week program in June and July. Similarly, International Business and Spanish Language and Culture programs for Fall 2009 in Barcelona are now $11,595, a savings of $1,400 versus earlier prices.
Visit http://www.GoWithCEA.com or call 1-800-266-4441 for more information
ABOUT CEA
Established in 1996, CEA has grown into one of the largest for-profit international education providers in the U.S. CEA is a student-focused organization offering more than 100 higher education academic programs for colleges, universities and high schools worldwide. CEA enrolls over 4, 000 students annually, including 1,750 students in CEA's Global Campus Network (located in Barcelona, Madrid, Seville, Paris, Florence, and Rome) and at 40 additional partner universities located throughout Eastern and Western Europe, Latin America, Australia, South Africa and China.
The CEA GlobalCampus Network is partnered with the University of New Haven to create a collection of campuses worldwide designed to provide active, hands-on, experiential learning opportunities.
CEA is a privately held company located in Tempe, Arizona
###