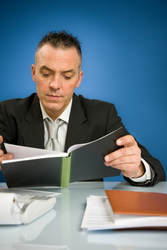 Having had 20 years experience as a Head Teacher, I am well aware of the numerous challenges that teachers contend with in order to maintain a good position on the school league tables
(PRWeb UK) February 4, 2011
In his schools White Paper published at the end of last year, Education Secretary Michael Gove has set out plans to reform and improve the quality of teacher training, addressing a need for more on the job training in schools in exchange for the current college based learning.
But as Head Teachers face daunting changes to the way they run their school, lead their team and how they manage their time, Gina Gardiner offers understanding and practical advice, some of which she has learned from an accident that left her wheelchair bound.
"Having had 20 years experience as a Head Teacher, I am well aware of the numerous challenges that teachers contend with in order to maintain a good position on the school league tables," says Gina. "However, it was a serious ski accident that left me with the ability to strategically plan ahead, widen my outlook in order to take on effective methods of problem solving and best of all, maximise leadership by passing these insights onto my team of staff."
Acknowledged as Head of one of Ofsted's 'Best Schools' twice and on the HMI Honours list, Gina has a wealth of knowledge and experience within the school environment. She has also been described by Ofsted as an "inspirational leader" and recognised by Investors in People as creating an "innovative and exemplary training programme for emerging and middle managers."
"Taking on training within your school can have a very positive outcome. I've worked with several schools to help create an effective system of recruitment, induction, professional development and leadership succession planning –all of which was achieved on the lowest budget per child in the authority."
Gina's coaching, speeches, workshops and training programmes are available to leaders of all organisations. If you are Head Teacher, support from Gina can not only help you through the government reforms, but leave you and your team better equipped for any challenges the education industry may throw at you.
To find out how Gina Gardiner can work with you, call her on 01206 230 497, email gina(at)ginagardiner(dot)com or visit the website http://www.ginagardiner.com
# # #