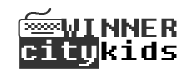 Philadelphia, PA (PRWEB) May 10, 2013
Delphic Digital's Chris Countey has launched Winnercitykids.org as a major milestone in the establishment of one of the first programs that teaches kids how to code: Winner City Kids.
In assertion of the viability of the initiative, Chris submits that children are subject to the steepest learning curve than any other age group. This is where formation of critical cognitive structures that help them relate to the real world is developed. In the programming world, real world cognitives are presented in simplified language that presents a similar learning curve for adults, but not for children.
Chris notes that children have been known to adopt logical structures at a very early age. The simplest programming is often in the form of scripting, where basing language expressions are used to invoke action. Using this perspective, kids can create their virtual world with relatively little difficulty.
Chris Countey, who is a digital Marketer working for Delphic Digital, brings his dream to life through the creation of a platform where underprivileged children in Philadelphia can connect with coders, and by doing so, the learning and creation of simple web pages and web based games can happen. Chris is passionate about involving education charities in creating this opportunities for the children, with the combined effort of gifted and experienced programmers.
"It is important to harness talent and legacy at this early age," Chris says. "This is where raw talent is fully developed, and by harnessing it through the children's engagement in simple programming, Philadelphia can easily become the coding capital of the world. A lot of childhood imagination is lost due to the lack of a creative environment that appeal to the children's cognitive database, from where they source their ability to relate to the real world. This initiative will present the environment that allows children to show their potential."
Through the website, the initiative is driven towards building a network of programming experts who will present their influence on the children. The website is also geared toward sharing information with all parties who might be interested to support or contribute to the program in any way they can, encouraging both individuals and companies to join the initiative that is to be the first concerted effort of its kind in the world. Chris notes that there are other similar programs that teach kids simple programming, but none allow for the creation of a legacy that is to be credited to the child's effort, an environment for excelling one's talent and getting the credit for it, as a lifetime trophy.
The initiative is expected to develop into a fully-fledged program that allows gifted and skilled children to build a legacy at an early age, engaging education charities, parents, programmers and schools to further the dreams and achievements of the children.
"We need you to help teach kids basic web programming", Chris says, "Where they will learn to use CSS and JavaScript to code simple games". He confirms as he lays out the overview of deliverables.
Winnercitykids.org is already on Google plus, Twitter and Facebook, building up a storm as more contributors, education charities, programmers, parents, companies and individuals show their support toward the success of the initiative. The comments and expressed desire to support the initiative demonstrate viability.
With an incredible response from both on-line and local communities, the initiative is off to a good start, as many relate to the objectives as outlined on winnercitykids.org/about.