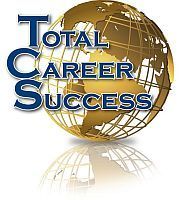 As a nation, we fail to make such necessary and sweeping changes at our peril. Like other bubbles that have burst, this one will devastate our economy and global competitiveness.
Houston, TX (Vocus) September 24, 2010
Dr. Mark Taylor, chair of the Department of Religion at Columbia University, will be featured on Total Career Success, an Internet show on VoiceAmerica Talk Radio Network, at 11 a.m. Central on Monday, September 27. The show is designed to inform listeners and encourage them to achieve their career goals by featuring experts and business leaders to provide advice on job search and career advancement. Dr. Taylor is author of Crisis on Campus: A Bold Plan for Reforming Our Colleges and Universities. Taylor characterizes American higher education as expensive, wasteful, and archaic. He calls for reforms such as:
•Eliminating tenure
•Restructuring departments for interdepartmental cooperation
•Emphasizing teaching rather than rarified research
•Creating global networks
•Developing partnerships among institutions, private and public, for profit and nonprofit
Taylor shared, "As a nation, we fail to make such necessary and sweeping changes at our peril. Like other bubbles that have burst, this one will devastate our economy and global competitiveness."
"Dr. Taylor shows us the already rampant consequences of decades of organizational neglect," Sheryl Dawson, co-host shared. "He has researched the problems and boldly offered sound strategies to enable education to be affordable as well as relevant."
Graduate and undergraduate students are all too often confronted with huge debt and an unpromising job market. Traditional higher education is inflexible to meet the needs of a global and fast changing economy. Many colleges and universities are also debt burdened. To survive they will have to seek new ways of delivering education utilizing technology.
Ken Dawson, Total Career Success show host added, "Mark imagines a new system – one as improvisational, as responsive to new technologies and as innovative as are the young members of the iPod and Facebook generation."
Dawson added, "Crisis on Campus is a necessary and timely catalyst for a national debate long overdue."
To listen to the broadcast, please visit voiceamerica.com and click on the Total Career Success icon. The show will air live at 9 – 10 a.m. Pacific time on September 27 and will then be available as an archive on the web site or to be downloaded to MP3 players and cell phones, or from iTunes http://www.itunes.com/podcast?id=311541702
For 7 free videos on career transition for boomers and every generation, visit http://www.betterjobbetterlife.com
About Mark C. Taylor
Mark Taylor is the Chair of the Department of Religion. A leading figure in debates about post-modernism, Taylor has written on topics ranging from philosophy, religion, literature, art and architecture to education, media, science, technology and economics. Taylor received a Doktorgrad (Philosophy) from the University of Copenhagen in 1981, a Ph.D. in religion from Harvard in 1997, and a B.A. from Wesleyan University in 1968. The many awards and honors he has received include: Wesleyan University Distinguished Alumnus Award (1998), Carnegie Foundation for the Advancement of Teaching, Professor of the year (1995), Rektor's Medal, University of Helsinki (1993), American Academy of Religion Awards for Excellence for his books Nots (1994) and Altarity (1998), and Guggenheim Fellowship (1979-80). His books include: Journeys to Selfhood: Hegel and Kierkegaard (1980), Erring: A Postmodern A/Theology (1984), Disfiguring: Art, Architecture, Religion (1994), Hiding (1997), About Religion: Economies of Faith in Virtual Culture (1999), The Moment of Complexity: Emerging Network Culture (2001), Confidence Games: Money and Markets in a World Without Redemption (2006), Mystic Bones (2007), and After God (2007).
In addition to his writing, Taylor has produced a CD-ROM, Motel Real: Las Vegas, Nevada, and has had an exhibition of the artwork accompanying his book, Grave Matters, at the Mass MOCA. Over the years Taylor has also played a major role in introducing new technologies to the classroom. In 1998, he co-founded a company named Global Education Network, whose mission was to introduce high-quality online education in the arts, sciences and humanities to anyone, anywhere in the world. Beyond his scholarly work, Taylor contributes to the New York Times, Los Angeles Times and other periodicals. More information is available at columbia.edu/cu/religion/faculty-data/mark-taylor/faculty.html.
About Total Career Success
Total Career Success, which is broadcast on VoiceAmerica, the world leader in Internet Talk Radio, aims to engage listeners in new ways of thinking about their potential, their goals, and their future. The show hosts are Ken and Sheryl Dawson, principals of Total Career Success, Inc. and authors of Job Search: The Total System, 3rd edition. They have served corporations in outplacement and career development as well as talent management optimization for 30 years in their consulting firm Dawson Consulting Group. The show presents guests who are experts in their fields to share the lessons they have learned in succeeding in their various areas of excellence and to discuss tips about a broad range of career issues, from specific career opportunities, to industries and workplace changes, to financial and career advancement considerations. To access their new free job search and career transition video series visit http://www.betterjobbetterlife.com For more information, visit totalcareersuccess.com
###