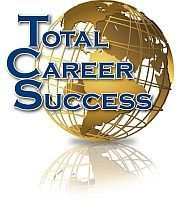 Whenever there is an economic downturn, people are inclined to reassess their career paths
Houston, TX (Vocus) February 19, 2010
University of Phoenix President Bill Pepicello will be featured on Total Career Success, an internet show on VoiceAmerica Talk Radio Network, at 10 a.m. Mountain on Monday, February 22. The show informs listeners and encourages them to achieve their career goals by featuring educational experts to provide advice on job search and career advancement. Dr. Pepicello will discuss:
•Next Generation Learners—what does the next generation look like and how will we educate them to meet the Obama administration's aggressive goals. Only 27% of undergraduates today fit the traditional view of a college student. This has a variety of implications for directions in higher education.
•New programs being developed to help meet the needs of these students
•University Orientation—a new, three-week, non-credit bearing, free orientation program intended to address the skills necessary to be successful at the University of Phoenix, and will introduce new students to the format, expectations and requirements of the environment in which they will be learning.
Dr. Pepicello will highlight the economic challenges for businesses and individuals and how the University is developing ways to support its current and potential students. He will also share tips for professionals who are starting a degree program and how a degree can advance their careers.
"Whenever there is an economic downturn, people are inclined to reassess their career paths," said Ken Dawson, a show host and CEO of Total Career Success. "Over the years in helping employees transition during times of employment dislocation and redeployment, we have often seen returning to school become a compelling and sometimes essential option for career growth."
Dr. Pepicello shared that the University of Phoenix Online has grown to serve students in all 50 states and many countries throughout the world. A significant portion of those students are members of the armed forces. Because of its high standards and military-friendly policies, the university was recently named one of the country's top 20 schools favorable to military personnel by Military Advanced Education.
Dr. Pepicello also commented, "Our goal is to help ensure that our students are relevant in society and with employers. The University's centralized curriculum model facilitates consistency in learning whether in classroom or online so that our students are prepared to compete and thrive in a changing global economy."
One of the ways in which the University services its students and alumni is by providing access to resources and products that support their personal and professional needs. Being relevant to both student, alumni and the organizations for which they work, is one of the top goals of the University of Phoenix curriculum and learning strategies. As such, the University has selected Total Career Success, Inc. as educational partner for job search and career development information and services.
Ken Dawson added, "Our partnership with the University of Phoenix demonstrates their commitment to providing students and alumni the best learning resources to achieve their career goals and to excel against their competition in the marketplace. Having skills, competencies and credentials is just one step in the career development process. Knowing how to market them and position oneself to advance and even double and triple compensation is what Total Career Success enables people to do."
"University of Phoenix is known in the corporate and educational environments as a leader in innovation, helping hundreds of thousands of working learners advance their career goals," said Sheryl Dawson, one of the hosts for Total Career Success. "We are thrilled to have Dr. Pepicello on the show to discuss key insights and tips to help our listeners make education decisions that fit their lifestyles."
To listen to the broadcast, please visit http://www.voiceamerica.com and click on the Total Career Success icon. The show will air live at 10 – 11 a.m. Mountain time on February 22 and will then be available as an archive on the web site or to be downloaded to MP3 players and cell phones, or from iTunes http://www.itunes.com/podcast?id=311541702
About University of Phoenix
University of Phoenix is constantly innovating to help students balance education and life in a rapidly changing world. Through flexible schedules, challenging courses and interactive learning, students achieve personal and career aspirations without putting their lives on hold. During the quarter ending November 30, 2009, 455,600 students were enrolled at University of Phoenix, the largest private university in North America. University of Phoenix serves a diverse student population, offering associate's, bachelor's, master's, and doctoral degree programs from campuses and learning centers across the U.S. as well as online throughout the world.
About Total Career Success
Total Career Success, which is broadcast on VoiceAmerica, the world leader in Internet Talk Radio, aims to engage listeners in new ways of thinking about their potential, their goals, and their future. The show hosts are Ken and Sheryl Dawson, principals of Total Career Success, Inc. and authors of Job Search: The Total System, 3rd edition. They have served corporations in outplacement and career development as well as talent management optimization for 30 years in their consulting firm Dawson Consulting Group. The show presents guests who are experts in their fields to share the lessons they have learned in succeeding in their various areas of excellence and to discuss tips about a broad range of career issues, from specific career opportunities, to industries and workplace changes, to financial and advancement considerations. To access their new free job search and career transition video series visit http://www.betterjobbetterlife.com For more information, visit totalcareersuccess.com
###