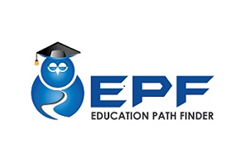 "Students are looking to study abroad, and EPF is excited to connect students with the tools they need to find the right college match. We are committed to helping students find the right path to achieve their academic and career goals. "
Novi, MI (PRWEB) November 18, 2014
Education Path Finder, a global leader in online college search and tutoring, has accepted an invitation to The Indo Global Education Expo & Summit to take place in Hyderabad, India.
An estimated 6,000 Indian students will be in attendance to explore undergraduate and graduate programs. Education Path Finder knows first hand that studying abroad is no longer just a dream for many Indian students; but a viable option.
As tens of thousands of Indian students study abroad each year, Education Path Finder will be there to connect them with programs in the United States, England, Wales, Ireland, Northern Ireland, Australia, Scotland and Canada.
Education Path Finder will be there to support students through their college search and connect them with the right University.
For more information on the Indo-Global Education Expo & Summit, visit: http://indus.org
About Education Path Finder:
Education Path Finder (http://www.edupathfinder.com) is an online global college search and tutoring web site with the most comprehensive college search tool in the industry, including over 10,0000 educational institutions in eight countries. For more information contact us at: info(at)edupathfinder.com or call 855.844.7284.