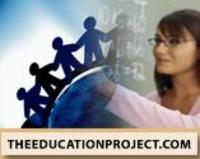 Our main problem is with human behavior. It's not the gun, the speeding car, the drugs or the violence it's us. Since the beginning of time we've struggled with the same issues over and over
Ottawa, Canada (PRWEB) October 30, 2007
YarnosGlobal Inc., a Canadian based company hopes to raise funds to support and develop an education project - theeducationproject.com that could eventually bring about world peace - by selling 1 million pixels of ad space for $1 each on one of their websites - http://www.pixelyourworld.com.
Raymond B. Johnson, C.E.O. and founder of YarnosGlobal Inc. created theeducationproject.com, pixelyourworld.com and yarnosglobal.com to develop what they believe to be one of the most important world projects ever created.
"Our main problem is with human behavior. It's not the gun, the speeding car, the drugs or the violence it's us. Since the beginning of time we've struggled with the same issues over and over" says Raymond.
YarnosGlobal Inc. is developing and implementing a free online global and community based educational improvement system that will focus on improving what they believe to be the 2 most important areas of influence that will change the world for the better which are human behavior and communication.
Johnson adds ''This free educational online system will be an interactive software based modular system that will learn with the children as they learn. It will involve various online exercises and courses where both children and parents participate. Because of it is modular design it will be completely adaptable to different communities around the world.
This system will also include the human element through live online teachings and pre-recorded video courses as well as local live community teachings of the CORE information developed by theeducationproject.com W.E.S.T.(World Educational Systems Team) which will be made up of psychologists, educational experts and people that have contributed significantly to bettering the world''.
When asked why he thought advertisers would be interested in advertising on his website http://www.pixelyourworld.com Johnson replied ''Alex already proved this type of advertising works with his milliondollarhomepage website. He sold pixels on his site that displayed and ad or logo that linked to their site. His website completely funded his University studies. I'm trying to make the world a better place for everyone to live but more importantly I have a working solution. Do you think this will attract a lot of attention and web traffic?''
When asked what he plans to do with the money Johnson replied ''The money raised by pixelyourworld.com will have 2 main functions. 1. To raise funds for theeducationproject.com development. 2. To buy my mother a house.''
Johnson adds ''It has been my lifelong goal to make sure that she doesn't have to worry about finances anymore. She is 71 years old, took care of 8 children with a limited education, suffered the loss of her 18 year old daughter by murder and had an extremely abusive upbringing. She has struggled over the last 5 years with many health issues and I wish for her to have the remainder of her years on this earth in peace.''
YarnosGlobal Inc. is currently accepting resumes from applicants to be a member of the W.E.S.T. Core group.
To help or find out more about our education project visit theeducationproject.com - pixelyourworld.com and yarnosglobal.com
Contact: Raymond B. Johnson
theeducationproject.com
(613)729-4394
###