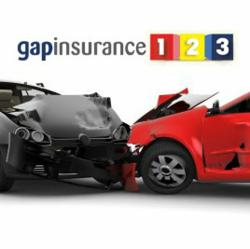 UK consumer awareness is on the increase for Gap Insurance
Wirral, UK (PRWEB UK) 30 September 2012
Gap Insurance is often purchased by consumers purchasing a new vehicle in the UK. However, the team at Gap Insurance specialists GapInsurance123 believe that the lack of public awareness of the product could mean consumers may not be choosing the right protection.
A spokesperson for the brand explained the issue, and how they aim to promote awareness on the subject.
"Gap Insurance can be purchased from a range of sources, and not just from the motor dealer who sells you the vehicle, as it is often assumed. The range of Gap Insurance products available from a motor dealer can be limited also, and on many occasions the dealer may only have one product on offer. The problem with this is that it may not be as suitable for the customers needs as other products on the market.
"At GapInsurance123 we understand the problem may be two fold. Consumers are not aware of the options that are available, and do not understand some of the basics regarding Gap protection.
"We have released a series of new video productions on Guaranteed Asset Protection, each giving short, concise information regarding subjects we are often asked about. By providing access to these, and adding them to the range of information found on the GapInsurance123 website, we hope it provides a more detailed source for consumer education."
However, the GapInsurance123 brand also believes there is evidence that the UK consumer is becoming more and more aware of the product, and how to tailor the choice of protection to the needs of the individual, as the spokesperson explained.
"Our brand has see a succession of months where our sales numbers have increased. Indeed the month of September looks set to be our record month. This confirms that consumers are more aware that you can buy a product such as Gap Insurance from independent sources.
"We have also seen customers demonstrating a clearer understanding of the products to gain maximum value for their protection. For example, we provided a 4 year product recently, and the customer deferred the start date for a year, as they had replacement cover for that period with their own motor insurance policy. The overall effect of this was that the consumer gained a full 5 year protection for less than £100. A clear indication that the UK vehicle purchaser is becoming more savvy when it comes to buying Gap Insurance."