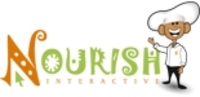 It is important that all families have free access to healthy nutrition games and resources
San Mateo, CA (PRWEB) May 13, 2008
Nourish Interactive, provider of online nutrition games for kids, generated high levels of word-of-mouth (WOM) Bzz with the launch of its new website offering free healthy activities for kids and nutrition education tools for parents. Developed by nutrition and health care professionals, the Nourish Interactive website uses online interactive games based on the latest USDA kid's food pyramid to promote healthy family nutrition, weight management and prevent childhood obesity. Offered in both English and Spanish, kids play online games and parents receive tips and updates on their child's progress to reinforce healthy nutrition and positive lifestyle choices.
As part of Nourishinteractive.com's initial website launch, it ran a Frogpond™ to generate awareness and word-of mouth (WOM) activity. Maggie LaBarbera RN, Founder of NourishInteractive, saw value in the Frogpond program not only as a tool to build website traffic and awareness but as a way to evaluate the games, tools and messaging.
BzzAgent, an international WOM media channel, launched the Frogpond section of its website to generate "bzz" about online properties. The company featured Nourish Interactive in its Frogpond community, where unpaid consumer volunteers were able to visit the site, evaluate it, share their opinions publicly, and recommend it to friends. On the value of these nutrition games, one reviewer commented, "I have an overweight child and struggle with teaching her healthy choices on a daily basis. This website is a really good idea!"
During the campaign, visitors checked out Nourish Interactive and eagerly engaged with the site. Nourishinteractive.com received one the highest number of reviews, postings opinions, and referral emails -- more than twice the Frogpond campaign average. There was a high level of interest and buzz around the Nourish Interactive site:
-Agents rated Nourishinteractive.com 4.5 stars out of 5.
-93% knew others who would like the site.
-90% felt that the website was easy to navigate.
-80% stated that the site had useful content.
-70% reported that they were highly likely to re-visit the site.
Nourish Interactive carefully monitored the feedback. The Frogpond experience reinforced how good the content, navigation and overall experience is. It was also instrumental in helping Nourish Interactive make a critical strategic decision to be a completely FREE nutrition education website. "It is important that all families have free access to healthy nutrition games and resources," said Maggie LaBarbera.
Feedback from Frogpond demonstrated the value of Nourish Interactive's kids' educational nutrition games and tools as a resource for families to positively impact children's health. The free online nutrition education games, healthy meal planning activities, puzzles and interactive tools send similar messages to both the parent and child, so the entire family can work as a team to establish good nutrition patterns and lifestyle choices.
About Nourish Interactive
Nourish Interactive is committed to educating both children and their parents about the importance of nutrition and exercise, with the belief that prevention is the best treatment. Nourish Interactive has developed a learning platform that comes to life with its interactive online game that offers fun, innovative ways to empower children and parents to make healthy food and lifestyle choices. Nourish Interactive is offering unique charter sponsor and advertising opportunities to companies and organizations who share Nourish Interactive's mission of supporting kid's health and childhood obesity prevention.
# # #