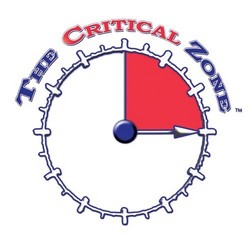 . "I believe the Critical Zone program will lay a great foundation for my student's career success" states Dr. Jackson. "I also believe we need to provide our students with every resource available to aid them in their preparation for the 21st century wo
Newark, NJ (PRWEB) October 24, 2010
Author/Speaker/Consultant, Alvin S. Perry is determined to make a powerful impact upon today's youth and young adults by fortifying their foundation for success in life with his popular series of educational materials, The Critical Zone (CZ). Turning heads in the educational sector, Perry has effectively refined and created a resource that is essential in preparing students and individuals entering the workforce for a lifetime of success at virtually every life-stage/skill level. George Washington Carver Elementary School is conducting a pilot of the Critical Zone web based curriculum that was developed to assist students in developing Personal Student Learning Plans (PSLP).
George Washington Carver Elementary School is located in the Newark Public School District in Newark, NJ. The Principal, Dr. Winston Jackson, realizes that the educational programs that they offer should lay a foundation for student's academic success. Above all, the concern is for the development of the students academically and socially to ensure that they are prepared for the future.
"Our mission with the CZ series is to help the youth and young adults develop strategic planning skills," states Perry. "The program is designed to allow students to learn through self-discovery with practical step-by-step instructions on how to develop a Personal Strategic Plan (PSP) for career success." The CZ series is a fresh new approach to a disparaging phenomenon—students lacking developmental skills within educational, social and professional environments. Composed of five titles, the series is a powerful preventative maintenance resource that provides a solid foundation for ultimate achievement. This one of a kind program helps students and young professionals combat the stress and challenges of school and work by putting into action their own PSP for a smoother transition from elementary school through post college success.
Alvin S. Perry created the Critical Zone series of books, workbooks, online training, workshops, curriculum and motivational programs to assist youth and young adults through the various developmental stages associated with elementary school, middle school, high school, college and the first 90 days upon entering the work force. The complete series of training tools is designed to provide concise principles for developing a Personal Strategic Plan for CAREER SUCCESS! Perry believes this information will prove invaluable to others seeking both career and life fulfillment. For more information, visit http://www.criticalzone.net.
###