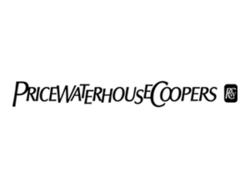 By educating students and young professionals with sound, objective advice, we hope to boost their chances of realizing their career goals.
New York, NY (PRWEB) March 9, 2009 -
PricewaterhouseCoopers LLP (PwC) today announced the nationwide launch of a free new career toolkit to give college students a competitive advantage in their job search. The online material, titled "Recession-Proof Your Job Search: How to up your chances in a down economy," features short video vignettes with career tips, a video Q&A addressing students' top-of-mind career questions and downloadable worksheets to help students develop a career plan that maximizes employment opportunities.
The interactive toolkit, available at no cost through http://www.pwc.tv, provides students with sound, objective advice that assists their job search efforts during this difficult economic period. It can be valuable not only for graduating seniors, but also underclassmen seeking internships or looking for guidance on how to shape their personal brand. The materials are being distributed to career services offices and faculty at more than 200 U.S. colleges and universities.
PricewaterhouseCoopers partnered with Lindsey Pollak, career development specialist and author of "Getting from College to Career: 90 Things to Do Before You Join the Real World," to create the dynamic, interactive toolkit. The online resource leverages content from successful workshops recently conducted at The University of Texas at Austin and The Ohio State University. As part of the toolkit, Pollak is hosting a blog that enables students to ask additional career development questions.
"PricewaterhouseCoopers is committed to helping college students and recent graduates overcome the obstacles they are facing in the wake of the current recession," said Bob Daugherty, US Partner and Sourcing Leader at PricewaterhouseCooopers. "By educating students and young professionals with sound, objective advice, we hope to boost their chances of realizing their career goals."
PwC is one of the largest employers of college graduates in the United States. While the firm's recruiting strategy is adapting to meet client demands and economic conditions, PwC expects to hire approximately 3,000 college graduates in 2009 - roughly the same number as 2008.
About PricewaterhouseCoopers
PricewaterhouseCoopers provides industry-focused assurance, tax and advisory services to build public trust and enhance value for its clients and their stakeholders. More than 155,000 people in 153 countries across our network share their thinking, experience and solutions to develop fresh perspectives and practical advice.
"PricewaterhouseCoopers" refers to the network of member firms of PricewaterhouseCoopers International Limited, each of which is a separate and independent legal entity.
# # #