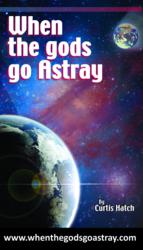 Nationally, the average student debt is about $25,000 per person
Westminster, SC (PRWEB) April 30, 2012
The Morning Sentinel said, "Nationally, the average student debt is about $25,000 per person, according to 2010 figures, the latest reported by the Institute for College Access & Success. That's the highest level of student debt in American history, up nearly 43 percent since 1996, in today's dollars."
Today, there is a great deal of rhetoric in the media about the rising cost of higher education and debt at graduation and the inability of many to repay. The media seems to focus on youth graduating high school and going straight into a college or university. There is little or no talk of how a young person is to pay the costs. Youth working while attending college seems to be unmentionable. Like every aspect of life, there must be a plan and a working strategy toward any goal. Curtis Hatch believes it is safe to say that most parents cannot afford to pay for the higher education of several children. If that is a fact, how can poor or middle-class children obtain a four-year degree? Debt is not the only way.
Hatch started to Memphis State University right after graduating from a rural high school. At 17 years of age, he had no real idea of what he wanted to do with his life, and his parents could not afford to pay his way through school. The best they could do was to provide him a place to live and part of his food. The answer was a part-time job. Hatch worked for a laundry delivering and picking up clothing at several of the company's locations. A semester later, he and a long-time friend joined the U.S. Air Force. When he earned his discharge at 21 years of age, he had attained a much higher level of maturity and responsibility. He also earned an education benefit through the GI Bill. A family crisis prevented him from starting back to college right away. A farm tractor accident crushed his father, leaving him near death. His condition was critical for weeks. It was obvious that Hatch would have to return to the family farm and take charge while his father healed. He also obtained a job at a local aluminum plant taking an entry-level job to help with the families living costs.
Curtis was injured in an industrial accident. A molten aluminum explosion deposited liquefied metal into his work shoe causing severe burns. While he was in the hospital for skin grafts, he met a pretty lab technician who would later become his wife. Soon after their marriage, they moved to Detroit, Michigan where the auto industry was booming. The money was good, and Hatch advanced to a supervisor in the machine shop at the Detroit Diesel Engine Division of General Motors.
After the birth of two children, Hatch decided to leave Detroit and return to Tennessee to reenter college. He and Sheron agreed that both would work, and they would pay for college on an as you go basis. The family goal was to graduate debt free. Hatch wanted to attend TPI in Cookeville, TN and study Mechanical Engineering. The job situation in Cookeville was bleak at the time. The job situation was much better in Clarksville, TN, but Austin Peay State University did not have an engineering program. His second choice was a BS in Business Administration. During the next three years, Hatch drove a school bus and worked in a Kraft cheese plant on weekends, holidays, and during the summer. Sheron worked at the hospital and later as a supervisor at the local Sears store. It was not easy, but in May of 1971, Hatch earned a BS Degree with a GPA of 3.165. Hatch found that prospective employers were impressed with him having worked his way through college in two years and nine months. Jobs were scarce in the spring of 1971, but he had a job waiting at graduation.
Many sacrifices were made to attain the goal. A social evening often consisted of inviting another student couple over to play cards with refreshments usually consisted of popcorn and Kool-Aid. Was it difficult? Yes, it was, but it has been worth the hard work and sacrifice. Did the Hatches meet the goal of paying for the education by graduation? No, they did not. They owed $200 on graduation night that was attributable to obtaining the degree.
Curtis Hatch is author of "When the gods go Astray." The non-religious novel is available at Amazon in both paperback and Kindle. Golden Corner Enterprises, LLC of Westminster, South Carolina, is the publisher of the book. James R. Simpson, Jr., is Owner and President. The company can be reached at GoldCoEnt@aol.com or the contact page at CurtisHatch.com.