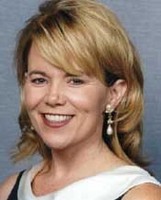 I know from personal experience as a teacher that it's not easy to find high-interest, interactive, and fun workshops facilitated by great instructors merely by searching through a university catalog
Phoenix, AZ (Vocus) July 28, 2009
Educational Training Specialists, LLC, is making the lives of teachers easier with the offering of several new continuing education courses. Most teachers have to take a prescribed number of hours of continuing education courses in order to recertify. With its breadth of new offerings, Educational Training Specialists, LLC has made it simpler than ever for teachers to find teacher workshops that not only appeal to them, but which will also impact student achievement.
"I know from personal experience as a teacher that it's not easy to find high-interest, interactive, and fun workshops facilitated by great instructors merely by searching through a university catalog," says Anne Swigard, the President of Educational Training Specialists, LLC. "We provide districts and schools excellent, engaging teacher workshops that are based in today's research on student achievement. We have over 400 testimonials from teachers who have loved what we offer."
The company, which began in 2000, has trained thousands of teachers with its unique, proprietary training method. Originally offering workshops focused on individuals who work with English Language Learners, Swigard received feedback from her trainees saying they wanted more from the company. After careful planning and surveying of her clients, she believes she has chosen the right balance of teacher professional development offerings to appeal to just about any educator.
Teacher workshop topics vary widely, and include:

Maintaining Creativity while Increasing Student Achievement
Scaffolded Literacy Instruction
WordSmart: Powerful Vocabulary Development for Every Classroom
Making Every Moment Count: Maximizing Instruction in the English
Language Development Classroom

Manage THIS! Classroom Management Strategies that Really, REALLY Work
Yoga for the Class/room Teacher
Swigard believes that these and the other available courses will be extremely popular with educators. "We have the right combination of wonderful instructors and great, relevant topics from which to choose. Now, instead of having to search high and low, Educational Training Specialists has become the training company that offers it all - enjoyable and powerful teacher education that focuses on increasing student achievement. "
About Educational Training Specialists:
Anne Swigard, president of Educational Training Specialists, has been involved in the education of English Language Learners since 1990, as a bilingual and Spanish immersion classroom educator, a teacher coach, and a staff developer. She has lived in Mexico, and taught in Korea and Japan. After realizing the limited number of professional programs available to teachers of English Learners, she started her educational consulting company to meet the needs of ELL educators nationwide. Her company now offers continuing teacher education for all teachers in districts and schools. For more information on the programs available to school districts, visit her website at http://www.training4teachers.com or contact her at 1-800-279-7135.
###