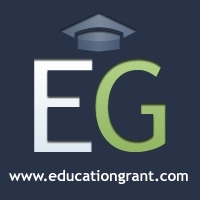 As the costs of attending college have increased dramatically over the past decade, it's important that students maximize their federal financial aid first.
Woburn, MA (PRWEB) February 24, 2010
EducationGrant.com today announced four tips to help students increase their eligibility for a federal Pell Grant, as the recent expansion of the program provides opportunity for an additional one million students to receive financial assistance for college. The federal Pell Grant is the government's largest direct college grant to students with low family incomes and can be applied for by filing a FAFSA, the free application for federal student aid.
The expansion of the federal Pell Grant will raise the maximum grant value from $5,550 to $5,710 for the 2010-2011 school year. The amount of each individual student's Pell Grant award is based on a number of qualification factors, including one's Expected Family Contribution (EFC), which is the amount that the federal government determines a family can pay toward college costs, as well as the Cost of Attendance (COA) and whether a student enrolls in school full-time or part-time.
EducationGrant.com offers these tips on increasing your eligibility to receive a Pell Grant award:
1. Demonstrate a substantial financial need for aid to attend college, which is determined by and large by your family's total income. The less money your family makes annually and the less money you and your parents have on hand in your checking or savings accounts the day you file your FAFSA, the better chance you have at demonstrating financial need and thus receiving a Pell Grant. Most Pell Grant awards go to students with family incomes below $20,000.
2. File your tax return before completing your FAFSA. Even if you do not have any income, tax returns of $0 document that you have no money, and therefore are in need. If you dispute the results of your FAFSA at a later time, tax returns proving little or no income will help you.
3. If possible, opt to live on-campus. The housing plan you choose plays a small role in computing the cost of college, and living with a parent is logically considered to cost less than living on campus. You will likely get less financial aid if you choose to live with a parent.
4. Avoid errors by completing the online version of the FAFSA. Nothing will negatively impact your Pell Grant eligibility more than errors on the FAFSA. The online version of the form guides you through the application process and helps you avoid errors. Additionally, FAFSA on the Web offers skip logic depending, which may allow you to skip other questions to complete the application faster.
"Getting financial aid has become a crucial part of paying for college," said Sandra Proulx, Community Manager of EducationGrant.com. "People simply can't save enough on their own to keep up. As the costs of attending college have increased dramatically over the past decade, it's important that students maximize their federal financial aid first before turning to student loans, which could result in significant debt after graduation."
For more insider tips and resources please visit the EducationGrant blog.
About EducationGrant.com
To help students navigate the complex and ever-changing financial aid system, EducationGrant delivers helpful up-to-date news, tips and information on student loan repayment, scholarships and grants for single mothers, scholarships for traditional and nontraditional students, the Post-9/11 GI Bill, and more. EducationGrant is an online property of Avenue100 Media Solutions. Learn more at EducationGrant.com.
###