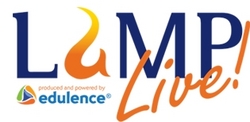 The Edulence K2 platform gives GAMA a turn-key solution not only for broadcasting live content and events but also for hosting and streaming our large library of video and audio material.
New York, NY (PRWEB) March 9, 2010
Edulence® Corporation announced today that it is partnering with GAMA International (http://www.gamaweb.com) to produce and broadcast three days of live shows over the Web from the insurance association's annual Leadership and Management Program (LAMP) conference March 21–24, 2010 at the Rio All Suite Hotel & Casino in Las Vegas. The live, on-location programming represents the first time a major insurance industry association will leverage the Internet to enable tens of thousands of worldwide viewers to participate and benefit regardless of location.
The three-day virtual event will be produced and streamed live by Edulence directly from the LAMP conference at the Rio All Suite Hotel & Casino in Las Vegas. Under the banner of "LAMP Live!," Edulence will produce a series of live shows to be broadcast over the Web via the Edulence K2 multimedia content management system (CMS) and viewed at LAMPLive2010.com. The K2 CMS will also power embedded video players on hundreds of affiliated Web sites to attract thousands of additional global viewers.
"LAMP Live!" will be home to a one-of-a-kind guest list of industry greats appearing on a series of programs designed to broaden and enhance each GAMA member's experience, whether they are in attendance or elsewhere in the world. Hosted by model and entertainment industry veteran Alexi Panos, "LAMP Live!" will welcome GAMA leaders and Management Hall of Fame inductees, Hoopis Performance Network faculty members, GAMA Foundation members, and many other industry notables. This and other "LAMP Live!" programming will be seen on video displays throughout the conference as well as streamed live to viewers over the Internet.
"Edulence and GAMA have worked together since 2004 to help the industry's most dynamic association forge new opportunities for the development of its global member base," notes Jon S. Tota, Edulence Founder and President. "Supported by Edulence solutions and expertise, GAMA was one of the first to deliver online multimedia content to its members, and now in 2010 they continue to set the pace with the first-ever live broadcast at their annual LAMP Conference."
Among the many firsts at the 2010 LAMP Conference will be the live streaming of the annual Celebration of Excellence Recognition Banquet as well as an inaugural live auction benefitting the non-profit GAMA Foundation. "We are very excited to have the ability to include virtually all our worldwide members in the LAMP 2010 festivities," says GAMA International CEO Jeff Hughes. "The Edulence K2 platform gives GAMA a turn-key solution not only for broadcasting live content and events, but also for hosting and streaming our large library of video and audio material."
Businesses and organizations of all sizes rely on the Edulence K2 content management system to quickly create public and private online communities full of rich multimedia content, widgets, and other functionality. Large organizations, small businesses, broadcasters, and training professionals use K2 to host and distribute multimedia content to any audience. View the "LAMP Live!" broadcasts and learn more about K2 at http://www.LAMPLive2010.com.
About Edulence Corporation
Since 2002, Edulence® (http://www.edulence.com) has helped organizations achieve success in marketing, training and content publishing with innovative online video and multimedia solutions and services. Edulence designs and operates digital marketing solutions, custom video learning systems, and multimedia content management systems (CMS) for Fortune 500® companies, small businesses, and non-profits. Email info@edulence.com or call 866.EDULENCE (338-5362) to learn more.
About GAMA International
GAMA International is a worldwide professional association serving 5,500 field leaders in the insurance and financial services industry. Its members recognize their critical role in finding, building and inspiring the next generation of top performers who will, in their turn, lead the industry into the future. To help build these leaders, the association provides its members with professional development resources and opportunities, including educational, networking and leadership. GAMA International's Web site is located at http://www.gamaweb.com.
Edulence, the Edulence logo, Edulence Interactive, Edulence Enterprise, Edulence Community, VisionMail, KnowledgeLink, and K2 are trademarks or registered trademarks of Edulence Corporation. Fortune 500 is a registered trademark of Time, Inc. Flash is a registered trademark of Adobe Systems Incorporated. All rights reserved.
EDULENCE CONTACT:
Peter Getchell, Executive Vice President
Phone: 866.EDULENCE (338-5362), ext. 5811
Email: pgetchell(at)edulence(dot)com
GAMA CONTACT:
Stacey Williams, Director, GAMA Resource Network
Phone: 571.499.4324
Email: swilliams(at)gamaweb(dot)com
###