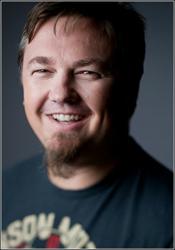 (PRWEB) May 29, 2013
Alternative-rock singer and songwriter, Edwin McCain will headline the annual fundraising concert that will take place this summer to benefit the Steadman Philippon Research Institute (SPRI). "Rock the Research" is scheduled for Friday, July 5, in Vail, Colorado at the Ritz-Carlton, Bachelor Gulch. Sponsorships are still available, and tickets are now on sale for the annual dinner and live auction.
This year's Rock the Research event will commemorate the Silver Anniversary Celebration of the Institute and will recognize the contributions of Dr. J. Richard Steadman. Dr. Steadman is an orthopaedic knee surgeon and founder of the Steadman Philippon Research Institute and The Steadman Clinic. Both organizations work together to advance sports medicine research, education and world-class medical treatment for joint-related injuries.
Proceeds from the event and live auction will fund new research related to sports injury prevention and new treatments for orthopaedic injuries and musculoskeletal conditions. This includes the management of osteoarthritis, as well as procedures for joint restoration and preservation. Additional research expanding the areas of advanced biologic treatments, including PRP (plasma rich platelets) and BMAC (bone marrow aspirate concentrate) therapies will continue to be a focus. In addition, new initiatives promoting youth sports injury prevention will remain a priority for the Institute.
McCain is a platinum-selling alternative rocker who has been making hits for nearly two decades with his mix of southern soul and acoustic storytelling. His songs, including "I Could Not Ask For More" and "I'll Be," are international hits that have also been featured in movies and TV shows. McCain's tenth album, "Mercy Bound," was released August 30, 2011. Long-time touring friends with Hootie & the Blowfish, McCain will headline the event following several successful appearances by Hootie's lead singer and country music star Darius Rucker. Last year's event, headlined by Rucker, was extremely successful; concert organizers are anticipating another sellout crowd for this summer with McCain's debut appearance.
Sponsors of the event include Denver law firm Messner & Reeves, Vail Valley Medical Center, The Steadman Clinic and KSL.
Tickets for the "Rock the Research" concert may be purchased by calling Lynda Sampson at 970-479-1563. To stay current on event information, visit http://www.rocktheresearch.com or follow Steadman Philippon Research Institute on Facebook at http://www.facebook.com/steadmanphilippon.
ABOUT
About Steadman Philippon Research Institute: The Steadman Philippon Research Institute is a nonprofit charitable organization based in Vail, Colo. The Institute seeks to keep people physically active late into life through pioneering orthopedic research and education. For more information about The Steadman Philippon Research Institute visit http://www.sprivail.org.