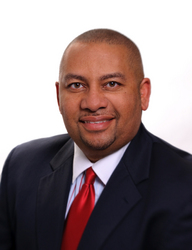 This critically important work demystifies college for students who may not otherwise be college bound and gives them a head start on their post-secondary education career.
Rochester, NY (Vocus) September 16, 2010
The State University of New York and Edworks today launched 11 Early College High School Partnerships across the state. The event was attended by community members and students of the Rochester Early College International High School.
Hosted at Monroe Community College by President Anne M. Kress, participants also heard remarks from Jean-Claude Brizard, Rochester City School District Superintendent; Marlene Blocker, Principal of the Rochester Early College International High School; Johanna Duncan-Poitier, SUNY Chancellor's Deputy for the Education Pipeline and Vice Chancellor for Community Colleges; and Joseph Frey, Deputy Commissioner for Higher Education at the New York State Education Department.
The Smart Scholars Early College High Schools partnership provides high school students with a dynamic opportunity to accelerate their high school courses while earning college credit. This partnership offers the opportunity to make college a reality for students who are at-risk of dropping out of high school and are largely underrepresented in college.
"In New York, we expect to build on our strong record of improving student achievement – as we have in Ohio and other parts of the country -- especially in some of our most underserved communities," said Harold Brown, president of EdWorks, a subsidiary of Cincinnati-based KnowledgeWorks. "This critically important work demystifies college for students who may not otherwise be college bound and gives them a head start on their post-secondary education career. Ultimately, the result of this partnership will be a more highly educated work force for the state of New York."
EdWorks, a subsidiary of KnowledgeWorks, has developed nine Early College High Schools in Ohio since 2003 after KnowledgeWorks partnered with the Bill & Melinda Gates Foundation, the state and others to invest $40 million to introduce the model.
Between 2003 and 2007 students in the state's Early College High Schools earned more than 10,000 hours of college credits, and more than 2,200 students – most of them the first in their families to attend college -- have been served by the program. More than a third of them graduate with a high school diploma, two years of college credit or an associate degree. This greatly enhances a student's chance to earn a bachelor's degree.
"We are so proud to welcome these first students to the Early College High Schools this fall," said SUNY Chancellor Nancy L. Zimpher. "This partnership benefits both students and New Yorkers by strengthening the education pipeline while building strong ties with the community serving over 2,700 students."
"More needs to be done to ensure that students who historically have not had access to or success in college can be appropriately prepared for higher education, be successful, and complete their schooling at a cost which they and their families can afford," said New York State Regents Chancellor Merryl H. Tisch. "Smart Scholars will go a long way towards making that possible."
The 11 Smart Scholars Early College High Schools partnerships include:

Rochester City School District, Monroe Community College and the Asia Society
Buffalo City School District, Erie Community College and D'Youville College
Syracuse City School District, Onondaga Community College, and the SUNY College of Environmental Science & Forestry
City School District of Albany, Hudson Valley Community College, the University at Albany, and Rensselaer Polytechnic Institute
Greater Amsterdam Central School District and Fulton-Montgomery Community College
Roosevelt Union Free School District and the SUNY College at Old Westbury
Schenectady City School District and Schenectady County Community College
Yonkers City School District and Westchester Community College
Bard High School Early College and Bard College in New York City
Freeport Central School District and Long Island University, C.W. Post Campus
City Polytechnic High School of Engineering and the New York City College of Technology
EdWorks, a subsidiary of KnowledgeWorks, is a high school turnaround organization that partners with schools, districts and states to provide effective, long-term solutions. EdWorks offers three different models of school design: High School Turnarounds, Science Technology Engineering and Mathematics (STEM) schools, and Early College High Schools.
KnowledgeWorks is bringing the future of learning to America's high schools and creating widespread, lasting change in the communities they serve. Our portfolio of high school approaches includes New Tech Network high schools, EdWorks high school redesign, Science, Technology, Engineering and Math (STEM) and Early College high schools.
The State University of New York is the largest comprehensive university system in the United States, educating nearly 465,000 students in 7,351 degree and certificate programs on 64 campuses. To learn more about how SUNY creates opportunity, visit http://www.suny.edu
###