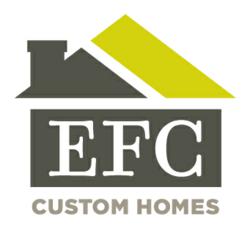 Our community is renewed and well into the rebuilding process. It's clear to us that the Extreme Makeover build was the perfect kick-off to that effort.
Bastrop, Texas (PRWEB) November 28, 2012
The popular Extreme Makeover: Home Edition returns to ABC this holiday season with four special episodes, including one that features a Central Texas volunteer firefighter and an amazing new green home built by local builder EFC Custom Homes and a community of 3,000 volunteers.
When Ty Pennington yells, "Move that bus," on December 3 at 7:00 p.m. CST, the year-long wait will be over as the nation will have the opportunity to see the results of a home built in seven days by a community that came together to heal and begin to rebuild.
Central Texas will never forget the devastating Bastrop County wildfire that consumed more than 34,000 acres beginning Labor Day weekend 2011. But from that tragedy, many stories of bravery and courage arose from the ashes; including the story of Mizzy Zdroj – a volunteer firefighter who battled flames across the county while her own home and livelihood burned to the ground. While certainly there were many stories of heroism, it was this one that most caught the attention of Extreme Makeover: Home Edition.
For EFC Custom Homes it was the perfect opportunity to start the process of rebuilding and healing and to unite the entire community in an effort to Rebuild Bastrop County.
"When Extreme Makeover contacted us about building a new home for a deserving family, we didn't give it a second thought," said EFC Custom Homes founder Eric Christophe. "We saw it as an opportunity to start the process of renewing our community and rebuilding better than before. Now, nearly one year later, it's clear to us that our community is renewed and well into the rebuilding process. It's also clear to us that the Extreme Makeover build was the perfect kick-off to that effort."
On Dec. 7, 2011, the Extreme Makeover: Home Edition crew began the process of rebuilding the Zdroj family home, which was designed by Austin architects Danze & Davis. While the family went away on a well-deserved vacation, 3,000 community volunteers led by EFC Custom Homes worked 24-hours a day, in shifts, to build the home, while the show's designers, Pennington, Paul DiMeo, Johnny Littlefield, Tracy Hutson and Jeff Dye designed the home to fit the Zdroj family's lifestyle. On Dec. 14, 2011, Pennington yelled, "Move that bus," and the home was revealed to the Zdroj family.
"The outpouring of love and support from Central Texas and EFC Custom Homes was truly amazing," said Littlefield. "In an area where so many had lost so much it was incredible to see the entire community come together to rebuild for the Zdroj family."
Bastrop County's Extreme home is a model of efficiency and environmentally conscious construction techniques. Among many of the home's features are a rainwater collection system, solar energy panels, geothermal heating and cooling, propane and tankless water heaters.
But unlike most Extreme Makeover: Home Edition stories, this one doesn't stop with just a new home for the family. This story is also about creating a genesis for the rebuilding effort happening across the entire county. The Heart of the Pines Volunteer Fire Department was also badly damaged in the largest wildfire in Texas history. EFC oversaw the station house makeover, with Meyerson Custom Builders of Smithville serving as the lead builder on the project. Extreme Makeover: Home Edition additionally secured new equipment to help the volunteer firefighters better fight future fires in the area.
Local sponsors for the build included: Treehouse, Sharp Propane, Motorola, Oldcastle Building Materials, Concordia University, Caver Public Relations, Oliver Marketing Group, and Joe Bland Construction.
The Zdroj family is particularly grateful for all the support neighbors and the entire community have shown to change their lives forever. As a show of that appreciation, the family is hosting an open house for the general public on Saturday, December 8 from 9:00 a.m. until 4:00 p.m. Meet the family, firefighters, builder and other service providers, and learn about the sustainable living features of the home. A suggested $5 donation will go to several charities serving the area. For more information on the open house, visit https://www.facebook.com/events/464289946946540/?ref=ts&fref=ts
About Extreme Makeover: Home Edition
Extreme Makeover: Home Edition, which aired for nine seasons on ABC, transformed the lives of thousands of deserving families and galvanized communities and businesses to help their neighbors in need. "EM:HE" also put a spotlight on causes that touched these families, ranging from the treatment of serious illnesses or accident victims to the importance of foster care & adoption, to helping veterans struggling with post-traumatic stress and the plight of the homeless, to campaigning against texting while driving and building coalitions to end bullying. Celebrities including First Lady Michelle Obama, Elton John, Robin Williams, Justin Bieber, Katy Perry, Keith Urban, Mariah Carey, Glenn Close, Tyler Perry, Mary J Blige, Carrie Underwood, David Duchovny, Kobe Bryant, Magic Johnson, Usher, KISS, Rihanna, Jessica Alba and Derek Jeter are among the many who "got on the bus" over the years to join the show. In addition, the series won multiple Emmys for Outstanding Reality Program, received six Emmy nominations, won two People's Choice Awards and an NAACP Image Award, in addition to many other honors.
"EM:HE" is produced by Endemol USA. David Goldberg is Chairman, Endemol North America. The series is executive-produced by Brady Connell & George Verschoor. This program airs in HD with 5.1 audio, and carries a TV-PG parental guideline.
About EFC Custom Homes
EFC Custom Homes, located in Bastrop, Texas, is a custom homebuilder providing unique, carefully crafted homes that are tailored to the lifestyle of the homeowner. Founded in 2000 by experienced builders Eric Christophe and his father, Herman, EFC Custom Homes spans three generations of construction experience and has evolved to become one of Central Texas' most trusted custom homebuilders. By partnering with their clients to create one-of-a-kind, personalized homes that reflect an enduring quality, EFC Custom Homes is dedicated to carrying out their clients vision down to the last nail.