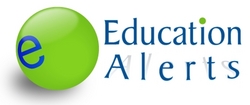 Education Alerts is a way, without being overly intrusive, to interact with students who may not remember us very well, and it gets them back into thinking about our school
Andover, MA (PRWEB) August 23, 2008
Boston-area student marketing company, Effective Student Marketing (ESM), will introduce the Education Alerts student recruitment marketing system, at The California Association of Private Postsecondary Schools (CAPPS) 24th Annual Conference, September 10-12, 2008 at the Hilton Los Angeles located in Universal City, CA.
Education Alerts is ESM's proven, cost-effective marketing communications system developed exclusively for the private, post-secondary career school education sector. Education Alert's dynamic content engine produces an ongoing, relevant dialogue with prospects to re-engage, excite and motivate them to renew their interest in the school's program offerings.
"Education Alerts is a way, without being overly intrusive, to interact with students who may not remember us very well, and it gets them back into thinking about our school," says a California beauty school owner. "Education Alerts identifies and contacts prospects that previously showed interest and rekindles interest without overextending our marketing department. As a result, we've captured a much larger percentage of students who we originally deemed as losses."
"While most career school owners, presidents and marketing directors understand the value of recycling their inactive student leads, few have the internal resources to mine the 'gold' in their prospect databases," says ESM's founder and president, Andy Kelley. "As the cost to keep the student lead pipeline full with quality student leads continues to increase across all media -- broadcast, print and search engine advertising -- it's critical for schools to recycle their inactive student leads. That's where Education Alerts fits into a school's lead generation strategy."
The California Association of Private Postsecondary Schools
The California Association of Private Postsecondary Schools (CAPPS) is the only California state association representing a diverse range of Private Postsecondary Schools in California. CAPPS Member schools include for-profit, non-profit, religious exempt and registered institutions. Schools also include accredited, non-accredited and approved schools as well as Regionally and Nationally Accredited institutions. CAPPS balances the needs of the entire sector, from small registered "mom and pop" schools to large publicly traded institutions. California boasts the largest proprietary sector in the country. CAPPS Annual Conference will bring approximately 350 attendees, representing both independently owned California schools and publicly-traded corporate schools.
CAPPS Theme: Building Bridges
This year's conference theme is 'Building Bridges.' CAPPS will be highlighting the importance of the relationships between schools and students, schools and students and the communities in which they live, and the importance of private post-secondary school sector of education in California. ESM represents one of the vendor exhibitors providing specialized student marketing services. ESM's new marketing tool, Education Alerts exemplifies the CAPPS theme of building the relationship between schools and students.
This year CAPPS also will be working with attendees, exhibitors, the hotel staff and all vendors to provide the most environmentally conscious meeting possible.
About Effective Student Marketing, Inc.
Effective Student Marketing, Inc. is a strategic marketing organization specializing in student lead generation programs, student marketing and student recruitment, designed exclusively for career, technical and vocational schools.
The management team has many years of combined senior level experience working exclusively in education marketing on the school side. Although ESM utilizes internet marketing tools and techniques, including cost per lead vendor management, search engine advertising, search engine optimization and e-newsletter production and distribution, ESM's staff of education marketing specialists has the experience, skills and knowledge to provide client schools with a full range of marketing services.
# # #