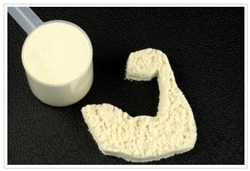 The "Positive And Side Effects Of Supplements On The Body" report penned by Vicky Gregoire indicates benefits of dietary supplements and their side effects on health.
Seattle, WA (PRWEB) April 07, 2014
"Positive And Side Effects Of Supplements On The Body," a new report created by Vicky Gregoire on the site Vkool.com shows positive and negative effects of vitamin supplements, protein supplements, iron supplements, creatine supplements, weight loss supplements and sports supplements, and detailed instructions on how to use them properly. In the first part of this report, people will discover some health benefits of dietary supplements such as:

Mineral and vitamin supplements can help prevent deficiencies that can contribute to chronic conditions.
Vitamin supplements help increase bone density and reduce fractures in postmenopausal women
Protein supplements can help lose weight, keep lean muscle, and satisfy their daily nutritional requirements.
Iron supplements can enhance iron absorption, treat anemia, and maintain healthy cells, skin, hair, and nails.
Sports supplements contain minerals, vitamins, herbs, amino acids, or botanicals that help enhance athletic performance.
In the second part of this article, Vicky Gregoire reveals to readers some negative effects of dietary supplements on health such as:

Using some weight loss supplements can lead to high blood pressure and tachycardia (fast heart rates).
Some weight loss supplements are associated with dry mouth, constipation, withdrawal effects, restlessness, or insomnia.
Protein supplements can increase the risk of nutrient deficiencies, diverticulitis, heart diseases, and kidney problems if people regularly exceed their daily protein requirements on a long-term basis.
Supplements cannot replace all of the nutrients and benefits of whole foods
Illegal sports supplements may contain dangerous ingredients, which could cause seizures, kidney failure, and heart problems.
In the final part of the "Positive And Side Effects Of Supplements On The Body" report, people will get to know tips to use supplements properly including:

Choose a multivitamin or individual supplement, which contains calcium and vitamin D as a safeguard.
Choose a multivitamin, which provides 100% or less of the daily value (DV)
Do not exceed the safe upper limits of the recommended intake for any nutrient
Get approval from doctors or registered dietitians.
Huy Pham from the site Vkool.com says, "Positive And Side Effects Of Supplements On The Body is a good report that helps readers understand more about dietary supplements and their positive and side effects on health."
If people want to get more detailed information from the "Positive And Side Effects Of Supplements On The Body" article, they should visit the website: http://vkool.com/effects-of-supplements/
________________
About Vicky Gregoire: Vicky Gregoireis an editor of the website Vkool.com. In this website, Vicky Gregoire provides people with a collection of articles on health benefits and side effects of supplements. People could send their feedbacks to Vicky Gregoire on any digital product via email.