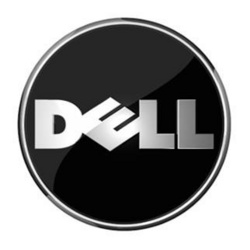 Our business is built on technology and our IT infrastructure has to support the storage of large amounts of data, high processing speeds and high security
TORONTO (PRWEB) June 13, 2008
Soho vfx specializes in photorealistic visual effects for television and feature films. It has delivered stunning effects for blockbuster films such as: "Fantastic Four," "X-Men: The Last Stand," "The Chronicles of Narnia: The Lion, the Witch and the Wardrobe," "Fantastic Four: Rise of the Silver Surfer," and "The Love Guru."
"Our business is built on technology and our IT infrastructure has to support the storage of large amounts of data, high processing speeds and high security," says Allan Magled, partner at Soho vfx. "Dell's data centre solutions have held us in good stead over the last six years and enabled us to deliver high-end visual effects for 'The Incredible Hulk'."
To deliver the high-end visual effects demanded by such productions, Soho vfx must ensure that its IT infrastructure stays abreast of the rapid technological advancements in its industry. It is using Dell workstation, server and storage solutions to meet its IT needs.
Soho vfx's IT systems had to process and store 30 terabytes of data while running multiple software applications used to create and render visual effects for "The Incredible Hulk." In addition, the company runs a number of custom tools and software it has developed. The multi-processor and multi-core workstations provided by Dell also allowed Soho vfx to scale their manpower to 100 employees, the largest team the company has used since its inception.
Dell's solutions and support services helped deliver reduced energy consumption, resulting in up to 20 percent savings in power costs.
"Understanding Soho vfx's unique business needs helped us design a stable, secure and scalable IT infrastructure," said Kevin Peesker, vice president and general manager, Small and Medium Business, Dell Canada. "A robust combination of Dell's PowerEdge Servers™, Dell Precision™ Workstations, storage backup solutions and timely customer service enables Soho vfx to deliver the best creative and technical expertise in the visual-effects industry."
About Soho vfx
Soho vfx http://www.sohovfx.com is a visual effects facility specializing in the production of high end digital effects and custom solutions for film and television. Based in Toronto, Canada, Soho vfx offers a wide range of services from pre-visualization and on-set supervision through to 3D modelling, animation and digital compositing. The growing studio is home to some of the most creative and accomplished artists in the industry and our proven ability to deliver large studio effects with small studio passion is unmatched.
About Dell Canada Inc.
Headquartered in Toronto, Ontario, Dell Canada Inc. is a wholly owned subsidiary of Dell Inc. Dell Canada is among the leaders in desktop products, laptops, servers and storage, and has offices in Toronto, Ottawa and Montreal. Information about Dell Canada and its products can be found on the World Wide Web at http://www.dell.ca.
About Dell
Dell Inc. (NASDAQ: DELL) listens to customers and delivers innovative technology and services they trust and value. Uniquely enabled by its direct business model, Dell is a leading global systems and services company and No. 34 on the Fortune 500. For more information, visit http://www.dell.com, or to communicate directly with Dell via a variety of online channels, go to http://www.dell.com/conversations. To get Dell news direct, visit http://www.dell.com/RSS.
Dell cannot be responsible for typography, photography, and other errors. Dell, the Dell logo, Dell Precision, PowerEdge, and PowerVault are trademarks of Dell Inc.TM. All other trademarks and registered trademarks are the property of their registered holders. © 2008 Dell Inc. All rights reserved.