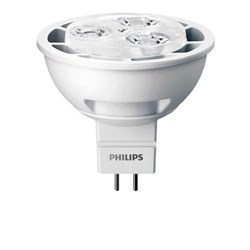 Direct install energy-efficiency programs like this allow customers to make significant energy efficiency improvements with no capital investment.
Burlington, VT (PRWEB) April 01, 2013
As summer approaches, Efficiency Vermont is taking steps to reduce peak electricity demands. Incandescent lighting is a major drain on energy resources, so Efficiency Vermont is undertaking to replace it with light-emitting diodes (LEDs)—the most efficient lights on the market. LEDs can offer energy savings of up to 80 percent over incandescent lighting. What's more, LEDs produce less heat—reducing the need for air conditioning, and further reducing summer peak electricity demands.
Efficiency Vermont required an experienced and capable partner to implement the LED Upgrade Program, so it awarded SmartWatt Energy the sole program implementation and administration contract.
"We're excited to work with Efficiency Vermont and help reduce summer peak demand," said Matt Cinquanti, Vice President of Utility Programs at SmartWatt Energy. "Direct install energy-efficiency programs like this allow customers to make significant energy efficiency improvements with no capital investment, while also capturing significant kilowatt and kilowatt-hour savings toward the aggressive savings goals of Efficiency Vermont's Program Portfolio. We look forward to partnering with Efficiency Vermont to help relieve load constraints and achieve their energy efficiency goals."
Reducing Costs While Increasing Efficiency
The LED Upgrade Program will help targeted Vermont businesses lower their electricity costs, while also reducing peak electricity demands. Targeted businesses are located in specific areas of the state identified by the Vermont Public Service Board where electricity demands are high. The LED Upgrade Program is part of Efficiency Vermont's larger effort to help prevent the need for costly new power-supply infrastructure.
Scheduled to launch today, April 1, 2013, the LED Upgrade Program will offer a free lighting energy analysis and no-cost screw- and pin-based LED lamps to select business customers in St. Albans, Essex Junction and Colchester. Thousands of businesses will qualify for the program. SmartWatt Energy's South Burlington office will serve customers and will be contacting qualified businesses to guide them in participating in this free service.
ABOUT SMARTWATT ENERGY, INC.
SmartWatt Energy is a unique energy-efficiency firm. It provides turnkey solutions for utilities, commercial, industrial and institutional clients and also develops proprietary software that streamlines internal workflow processes and provides comprehensive program reporting. SmartWatt Energy's three divisions use cutting-edge technologies, design and processes to take on and solve their customer's toughest sustainability challenges:

The Commercial, Industrial and Institutional Division works with end-use customers throughout the United States to design and install multi-measure energy-efficiency projects. Clients look to SmartWatt Energy to provide large-scale savings through turnkey energy auditing, engineering, project management and installation services.
The Utility Division contracts directly with utilities to manage their commercial energy efficiency programs. SmartWatt Energy's vertically integrated program delivery platform ensures utility program success and customer satisfaction, because all elements of the utility program are handled by a talented, integrated, cross-functional team.
The Software Development Division creates customized, proprietary software applications to increase efficiencies and provide added value to utilities and national accounts clients.
SmartWatt Energy has won an Inc. magazine "Hire Power" award and has been named the "5th Fastest Growing Private Engineering Company in the United States" on the magazine's annual 5000 list. For more information, visit http://www.smartwattinc.com.
ABOUT EFFICIENCY VERMONT
Efficiency Vermont was created by the Vermont Legislature and the Vermont Public Service Board to help all Vermonters reduce energy costs, strengthen the economy and protect Vermont's environment. For more information, contact Efficiency Vermont at 888-921-5990 or visit http://www.efficiencyvermont.com.