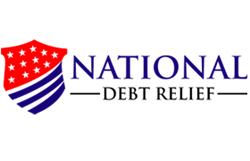 Making the grocery list is a pain for a lot of people
Miami, FL (PRWEB) February 19, 2015
National Debt Relief recently shared in an article published February 15, 2015 how consumers can make their grocery shopping as efficient as possible. The article titled "13 Grocery Shopping Tips That Can Save You Money And Time" shares some tips for people to use when then next grocery shopping comes around.
The article starts off by explaining that very few people will ever admit to love doing grocery shopping. It is just another chore to be done every so often to make sure that the house is well stacked-up with food. But the problem is the shopping itself but what happens before that. Making the grocery list is a pain for a lot of people but there are things they can do to make grocery shopping easier.
Buying in bulk is one of the strategies used by a lot of people to make grocery shopping a little easier. The idea is understanding what they they need a lot of and buying them in bulk. This accomplishes two things. One is having a lot of the items that they already need and also, they are able to save a few dollars when buying in bulk.
Open communication is one of the prerequisites of a healthy marriage and grocery shopping benefits from this as well. By talking about the groceries, the couple understands what they need at home and who buys what. It is hard to buy the same things over and over again because it wrecks the budget and there are a lot of food left overs.
The article also shares that labeling the food inside the fridge is a good way to make grocery shopping a little easier. This helps consumers see easily what they still have and can quickly put together their grocery list. It can also help other people in the house identify what the items are for.
Putting together the grocery list with pen and paper is still effective but not efficient. People can still make use of paper and bring it with them when doing their grocery shopping. But making use of technology and putting the list online with an app or even just in their smartphones can make the chore easier. To read the full article, click this link: http://www.nationaldebtrelief.com/13-grocery-shopping-tips-can-save-money-time/