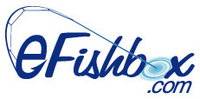 We use and test a great deal of our offered products and have vast fishing experience and expertise from the Great Lakes to the Keys and many bays, rivers, back water and ocean haunts in between
(PRWEB) August 8, 2008
eFishBox.com (http://www.efishbox.com) offers the most extensive selection of fishing tackle - lures, electronics, and much more - at competitive prices, often less than Wal-Mart. The new Web site relies on drop shipping to keep inventory storage prices down. Now fishing enthusiasts can focus on finding the perfect gear and spinning tales of the one that got away.
eFishBox is a true labor of love. Products are assessed by Ted Koppel, a fishing hobbyist and owner of eFishBox.com, and included based first on what works and what people want.
"We use and test a great deal of our offered products and have vast fishing experience and expertise from the Great Lakes to the Keys and many bays, rivers, back water and ocean haunts in between," said Koppel. "Our mission is to provide you with a secure, easy to navigate online discount fishing tackle store where you can feel confident in the product you are buying and rely on our fast service and fair return policies. We are not owned by or endeared to any manufacturer or distributor. We may offer you access to a vast selection of quality brand name fishing tackle at fantastic prices."
What's more, the site contains a set of fishing articles covering a broad range of fishing-related topics, from which fishing tackle to choose to how-to articles related to catching fish. Articles are produced by fishermen for fishermen, so they are trustworthy. Submit an article to eFishBox at tkoppel(at)efishbox.com and if it's chosen for the site, earn $10 off your next purchase from the site. Visit the fishing articles section for more (http://www.efishbox.com/FishingArticles/tabid/268/Default.aspx).
Visit http://www.eFishBox.com and find what's new and what's popular.
###