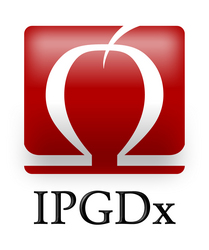 We have found that about 50% of foods that claim to be fresh have been previously frozen, thawed and then sold as fresh
Harrisville, MI (Vocus) September 29, 2009
IPGDx, LLC a MI based technology company has developed a new way to directly measure freshness, palatability and quality of any food. By electrically measuring the cell membranes of food the Company's EFresh® technology can determine how good the food is and if it has been previously frozen; as food is often sold (as fresh) at higher prices after it has been frozen and thawed. Qualities measured include the tenderness of beef, the flavorfulness of fish and whether the food is of the quality to serve as an entrée or if it is better to be combined in a sauce or other cover.
"Freshness begins and ends on a cellular level," said Michaeal Singer, CEO of the Company; "From harvest to consumption food changes far beyond the capabilities of our senses to detect. By the time there is an obvious change in smell, texture to the touch or structure that can be seen the food has already gone bad on a cellular level. The sniff test just confirms what's garbage not what's good."
Today, food routinely travels the globe to get to our kitchens, restaurants and grocers; during that trip events purposeful and incidental result in diminished quality, flavor and loss of goodness and value. Some food sellers deceive buyers by freezing food and selling it as fresh to take advantage of better pricing. "We have found that about 50% of foods that claim to be fresh have been previously frozen, thawed and then sold as fresh" said Dr. John D. Kutzko, COO of the Company; "In fact fish is most often mislabeled as fresh after being previously frozen and then is sold for significantly higher fresh prices." Dr. Kutzko went on to explain that; "Previously frozen and thawed foods lose flavor, nutrients and require more careful handling to be prepared safely. Some food chains buy and freeze popular commodities such as 'ribs' for two years or more and then sell them as 'fresh', to maintain price and insure supplies. This information is never disclosed to the customer."
Unlike bananas which clearly show us how fresh they are most all other foods are not so easily read. EFresh® can be used to measure meats, fish, poultry, fruits and vegetables. In fact the vitality of organically grown local foods clearly 'scores' better value than foods that travel long distances. Even when kept cold and near freezing foods lose their quality, nutrients and value over time. Freshness and flavor are time dependent variables. Visual clues attract us to foods but ultimately it is the aroma and taste that matter. How often have you worked to prepare or order that special something and have it just not turn out quite right or to meet your expectations? Chefs, cooks and consumers are equally left in this dilemma; unless you're the one to harvest the food knowing how fresh it is, or how good it's going to be was a gamble; until now. With the cost of food today we have the right to receive the quality, value and goodness we are paying for.
EFresh® is based upon a medical diagnostic method that electrically illustrates the cell membranes in any biological entity. In foods, EFresh® measures the cell volume and vitality at the time of harvest, slaughter or catch. Then, it is used to track the food throughout the food chain to document changes and report where the food is in its life-cycle of freshness. "Consider that ocean fish has an average measured value (phase angle) of forty-degrees when caught and those supposedly fresh samples (when they can be found) in restaurants and grocers frequently have a value of less than five-degrees; how was that much value lost", asked Michael R. Liedtke, EFresh® Division President; "How is it that 'Day-Boat Tuna' can reach Michigan from the Pacific coast (although at a premium price) with a measured value of thirty-five degrees, yet most Salmon labeled as fresh is left at only five-degrees? What happened to those thirty-degrees of freshness; where and how were they lost"?
Whether a single portion, restaurants' supply or whole primal cut, EFresh® can be used to measure the food, without any ill effect and provide immediate clear and objective test results. The technology works in meats, fish, poultry, fruits and vegetables. The Company has developed and tested the EFresh® instrument and system in conjunction with Universities and Commercial Food Processors. The EFresh® commercial or professional device is now available at a cost of $3,500.00 (USD) and a Consumer level device is being developed for sale next year.
Ideal for food processors, agricultural research or education, restaurants and grocers, as well as high-end consumers, the EFresh® system provides immediate and reliable test results to ensure food value, freshness and palatability. The Company is seeking collaborative development opportunities to expand existing and pending patents to maintain freshness, palatability and detect fresh versus frozen in foods for display, packaging, storage and transportation.
Additional information is available on the Company website http://www.ipgdx.com or by contacting the Company at info (at) ipgdx.com. The Company is six years old and holds the exclusive license to the global patents issued and pending on the technology.
###