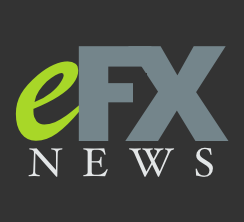 By providing licensed Dow Jones content to its users, eFXnews is supporting its mission to reshape the trading news related market boundaries
Boston, MA (PRWEB) July 27, 2011
eFXnews launched its online foreign exchange (forex, FX) media service in June, 2011. Through its public beta platform, eFXnews.com is delivering breaking, market moving FX news, and high quality normative FX analytical research.
eFXnews strives to reshape the trading news related market boundaries, by assuring that high quality market news and research data is accessible to all levels of the trading paradigm. To meet this objective, eFXnews is pleased to debut its services by offering selected FX content from Dow Jones.
The platform focuses on delivering institutional FX sentimental analysis in addition to covering significant global FX events. It offers its users an array of intelligent FX research and analysis organized through different FX Series such as Institutional Strategies, Central Banks Insider, Daily Asia Outlook and other FX series that are available on demand in the platform.
eFXnews utilizes a proprietary model for selecting, presenting and publishing "Dow Jones via eFXnews articles" in its platform. eFxnews believes that this will greatly benefit those actively engaged in forex trading on both the institutional and retail level.
About eFXnews
eFXnews, a Boston, Mass. based company, was founded with a goal to broaden the distribution of financial information. Its web-based platform, eFXnews.com, is set to increase the transparency and raise the quality of the publicly accessible information and analysis in the forex market
###