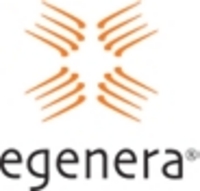 Marlborough, MA (PRWEB) March 7, 2011
Egenera Inc., the industry's pioneer in open converged infrastructure and unified computing, today announced CEO Pete Manca will present at the Signal Hill Technology Conference, Navigating through the Cloud, March 9, 2011 at the Peninsula Hotel in New York City.
The one-day conference is designed to help attendees gain a comprehensive understanding of the cloud. Participants will hear from chief-level executives on how the cloud is fundamentally altering the way business models operate. The show will also delve into the critical characteristics that distinguish the companies most likely to outperform as they take advantage of this technology trend that is quickly gaining widespread adoption.
Egenera delivered four consecutive quarters of profitability in 2010, with software orders doubling quarter-over-quarter, as enterprises sought out Egenera's flagship PAN Manager Software to reliably and quickly provision and manage cloud infrastructure. This success has come under the leadership of Manca, a 25-year enterprise computing veteran, with expertise that spans critical enterprise datacenter technologies including virtualization, operating systems, large-scale architectures and open standards.
A live audio webcast of Egenera's presentation will be available here: http://tinyurl.com/4f9lws7.
About Egenera PAN Manager Software
PAN Manager Software (based on Egenera's Processing Area Network concept) combines the simplification benefits of unified computing with integrated high availability and disaster recovery services for physical and virtual servers. The software uses standard servers and Ethernet and creates server, I/O, networking and storage pools that can be easily re-allocated. The result is a business-critical infrastructure with massive hardware and operational efficiencies. With 10 years of rock-solid performance, PAN Manager is deployed at over 1,600 sites globally. The software currently supports hardware from Egenera, Dell and Fujitsu, and storage from 3Par, Dell, EMC, Fujitsu, HDS, HP, IBM, NetApp and others.
About Egenera
Converge. Unify. Simplify.™ That's how Egenera converged infrastructure and unified computing solutions have been transforming data centers and service providers worldwide for over 10 years. The company's production-proven PAN Manager™ Software leverages powerful I/O virtualization and converged network fabric to deliver quantifiable value such as high availability, disaster recovery, operational agility, and cloud computing infrastructures. Egenera software and services guarantee simple wire-once, always-on, physical / virtual infrastructure automation on standard volume platforms with significant savings every time. Headquartered in Marlborough, Mass., Egenera has offices globally. For more information visit http://www.egenera.com, call +1-508-858-2600, or email info(at)egenera(dot)com.
About Signal Hill
Signal Hill is an investment banking firm focused on small and mid-cap growth companies and their investors, with particular expertise in Technology, Media, Telecommunications, Education, Business and Healthcare Services and Insurance. Its partner-owned firm supports clients with investment banking, institutional brokerage, and research capabilities and services. Signal Hill Capital Group LLC, a FINRA member, has offices in Baltimore, Boston, Nashville, New York, Reston and San Francisco.
Press Contact:
Carmen Hughes
Ignite Public Relations
carmen(at)ignitepr(dot)com
Tel: +1.650.227.3280 ext.1
# # #