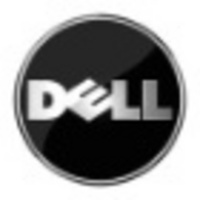 The Dell-Egenera relationship was driven by customer need for simple, agile and cost-effective solutions that virtualize and unify data center assets beyond a single server
ROUND ROCK, Texas (PRWEB) March 25, 2008
"Dell is listening to customers and providing solutions that make the virtual data center easier to deploy and manage, regardless of platform," said Rick Becker, vice president, Dell Software & Solutions. "Dell and Egenera will help customers focus on company growth by delivering excellence in virtualized infrastructure from server performance, storage interoperability to dynamic data center management."
"The Dell-Egenera relationship was driven by customer need for simple, agile and cost-effective solutions that virtualize and unify data center assets beyond a single server," said Mike Thompson, president and CEO, Egenera. "We're driving to provide customers with a powerful, integrated way to manage server, network and storage assets, with lower operational costs, increased resource utilization and uptime."
About Dell
Dell Inc. (NASDAQ: DELL) listens to customers and delivers innovative technology and services they trust and value. Uniquely enabled by its direct business model, Dell is a leading global systems and services company and No. 34 on the Fortune 500. For more information, visit http://www.dell.com, or to communicate directly with Dell via a variety of online channels, go to http://www.dell.com/conversations. To get Dell news direct, visit http://www.dell.com/RSS.
Links to:
Dell Virtualization Solutions
Virtualization... With Dell CTO Kevin Kettler
http://www.dell.com/simplifyit