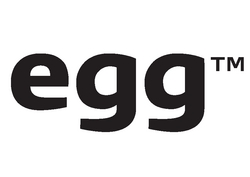 London, UK (PRWeb UK) August 3, 2009
Moneywise launched Britain's biggest survey of customer service performance in January 2009, as part of their Financial Fightback campaign. The campaign aims to identify UK financial service companies which treat customers fairly, offer the highest level of service and provide the best value for money. Whilst Egg took the accolade for best credit card - online services, other categories in the awards included best savings account, car insurance provider and mortgage, as well as the best savings provider to cover most of the financial sector.
The Customer Service Awards also sets out to find and reward the companies that have maintained consistently high service standards, but it also recognises the most trusted financial brands, by product category, and identifies the financial brand that has managed to capture the British public's trust.
Patrick Muir, Director of Marketing at Egg, says: 'This is great news for everyone in Egg and reflects all the hard work we have been putting into improving our online servicing. Egg.com reflects the brand values we are trying to create - a 'Simple, Valuable and Fair' proposition for customers. This vote from our customers tells us we're on the right track.'
The Award was collected on behalf of Egg by Alex Conabeare and Tom Young from Egg's E-business team on 26 June 2009 at a gala black tie dinner at the Brewery Chiswell Street, in the heart of the City of London. Commenting on the event, Alex said: 'We were really pleased to collect this award on behalf of everyone, particularly given the strong competition from other banks'.
Notes to editors:
The Moneywise awards are the result of a six-month long research investigation to find out what Britons really think about their financial services providers. The survey received more than 10,000 responses - making it the largest dedicated customer service survey held in the UK.
More information on Egg please visit http://www.egg.com.
For further information contact:
Teresa Broughton
Tel: 020 7508 7355
Vanessa Wood
Tel: 020 7508 8664
About Egg
Egg is the UK's leading online bank providing banking, credit cards, insurance and investments through its internet site and other distribution channels. To find out more visit http://www.egg.com.
About Citibank
Find out more about Citi's wide range of cheque, savings, foreign currency accounts, insurance, investment services; credit and charge card services at http://www.citibank.co.uk.
Citi
Citi, the leading global financial services company, has approximately 200 million customer accounts and does business in more than 140 countries. Through Citicorp and Citi Holdings, Citi provides consumers, corporations, governments and institutions with a broad range of financial products and services, including consumer banking and credit, corporate and investment banking, securities brokerage, and wealth management. Additional information may be found at http://www.citigroup.com or http://www.citi.com.
###