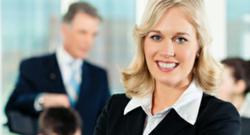 From the results of this research it is clear that the majority of issues can be solved by having a clear line of communication between the manager and staff
Manchester (PRWEB) May 30, 2012
In new research conducted by the Chartered Institute of Personnel and Development (CIPD), a significant percentage of UK line managers have an exaggerated sense of skill and ability to effectively manage their staff. Jane Carroll of Personnel Solutions, HR consultants Manchester warns that situations like this could be affecting company productivity.
'The cohesion of a team of staff is a crucial aspect to a company's success, especially regarding smaller, newer enterprises. With small amounts of staff, often in close working contact, it's essential everyone gets along well and tasks are completed smoothly,' says Jane Carroll of Personnel Solutions, a Manchester based HR company. 'If one member of the team is difficult to work with, the effects can be devastating to productivity.'
The study involved 2,000 employees and managers and revealed that one in four line managers - representing nearly 2million employers in the UK possessed an over inflated opinion of themselves and their abilities, which the CIPD warned would impact negatively in various aspects of business.
'How a line manager behaves directly affects the staff below,' explains Jane Carroll of Personnel Solutions, HR consultants Manchester. 'Being unaware of the challenges faced, reoccurring issues and praise due can cause frustration, stress, and in extreme cases staff absences and sickness, all of which can often be avoided.'
Over 90% of the managers polled claimed to provide 'coaching' to employees to inspire and encourage productivity, but only 40% of employees believed this to be true.
'Support and training is an important aspect of an employees' satisfaction,' says Jane Carroll of Personnel Solutions, HR consultants Manchester. 'If an employee is not adequately coached to encourage their potential within a given role, resentment can soon sink in.'
'Management capability continues to be an Achilles heel for UK plc, despite mounting evidence that these are 'skills for growth',' says Ben Willmott, head of public policy at the CIPD. 'Too many employees are promoted into people management roles because they have good technical skills, then receive inadequate training and have little idea of how their behaviour impacts on others.'
'To prevent this kind of situation occurring it is essential to have implemented training materials designed to teach essential management skills,' says Jane Carroll, HR consultant, Manchester. 'The ability to provide good technical skills does not necessarily equate to good people management too.'
The CIPD also warned that this 'reality-gap' is negating attempts to increase productivity as management attempt to inspire and motivate employees to work harder during the current economic climate, adding that to get the very best potential from their staff, managers should 'look in the mirror'.
'From the results of this research it is clear that the majority of issues can be solved by having a clear line of communication between the manager and staff,' says Jane Carroll, HR consultant Manchester. 'The line managers surveyed clearly did not communicate with their staff adequately enough.'
Eight out of ten managers polled for the research believed that their staff members were either satisfied or above satisfied with their role as a manager, compared to 58% of their staff. 17% of the staff surveyed revealed that their managers provided performance feedback, when over 50% of managers believed that they provided this level of management as standard.
'I'm sure some situations involved staff not communicating properly to their line managers,' says Jane Carroll, HR consultant Manchester 'but as a manager, it is your responsibility to lead by example and exercising approachability to encourage those lines of communication.'
Six in ten managers also mistakenly believed that they always rewarded hard work with praise and recognition, when only 19% of employees stated that was the case in reality.
'At Personnel Solutions, we provide tailored HR advice for companies across all sectors and have a lot of experience dealing with difficult staff situations,' says Jane Carroll, HR consultants North West. 'A lot of them can be avoided by ensuring clear lines of communication and regular training before any difficulties are left to escalate.'
Ben Wilmott concluded that of the line managers, not enough time was spent providing constructive feedback, developing long-term goals, and providing rewards and recognition, and as a result, more of their time was wasted managing issues involving conflict, stress and staff absences.
'Staff absences and sickness can have a devastating effect on any company, but particularly smaller enterprises where there's a tighter budget and less margin for error,' says Jane Carroll, HR consultant North West. 'It is essential to the success of the business that all line managers can provide the correct management skills and lead by example.'
Personnel Solutions are a Bolton based HR Consultants Manchester, providing small business HR advice, coaching and employment law advisory services to small and medium sized businesses in all industry sectors. For advice, resources and HR consultancy North West, contact Personnel Solutions 01204 888897.
This press release was part of a search engine marketing campaign, if you would like something similar search online for Vizcom Design