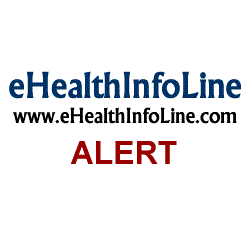 Who hasn't used the Internet to research medical conditions?
Wenatchee, WA (PRWEB) September 06, 2007
The Internet has become a primary source of health information, with more and more people going online to self-diagnose themselves and research medical conditions. eHealthInfoLine.com has launched two new informational directories on the topics of fat loss and plastic surgery.
"Who hasn't used the Internet to research medical conditions?" asks Kevin Lu, the associate publisher of eHealthInfoLine.com. "I have two kids, and every time they get sick or a rash I go online trying to self-diagnose their illness. What does strep throat look like? How do I treat a fever? We launched eHealthInfoLine.com to help people get answers to these types of questions."
Fat loss and plastic surgery have been hot topics in the news for years, but the spotlight has grown even brighter now thanks to television shows such as Dr. 90210 on E! and Big Medicine on Discovery Health.
"It was important for eHealthInfoLine.com to include information pertaining to diet, exercise, and popular plastic surgery procedures people see on television or read about in the news," says Lu. "Because many TV shows are only 30-minutes long, they don't adequately educate viewers about the procedures shown." Similarly, popular glamour and health magazines don't have editorial space to report both the good and the bad in diet news, plastic surgery, and weight loss fads.
Each topical health section of eHealthInfoline.com includes space for breaking health care and medical news that may not have received adequate airtime on TV or headlines in enough newspapers. For instance, a weight loss procedure known as lipodissolve or mesotherapy has grown in popularity in recent years worldwide despite the lack of approval from the Food and Drug Administration. The Kansas State Board of Healing Arts has made it illegal, effective September 15, 2007, for physicians and other medical professionals in Kansas to perform the lipodissolve procedure unless it is being used as part of an approved investigational drug trial.
The safety of lipodissolve has been under scrutiny from consumers, physicians, and government agencies worldwide. The American Society of Plastic Surgeons and the American Society of Dermatologic Surgeons have both issued statements against the use and practice of lipodissolve until there is an FDA approved product with data to support its safety and efficacy. Each organization discourages doctors from giving the injections and patients from pursuing the treatment.
The move by the state of Kansas to ban the lipodissolve procedure was the first of its kind, as it is the first state in the U.S. to put such a restriction on the lipodissolve procedure, also known as advanced lipodissolve, lipo-dissolve, or mesotherapy. The ban affects the most common form of Lipodissolve, which is phosphatidylcholine and sodium deoxycholate (PC/DC), and is consistent with the FDA's statement that PC/DC is a new drug requiring new drug approval. The ban in Kansas, follows the lead of Brazil, Canada and the UK, three countries that banned lipodissolve treatments for cosmetic use.
The banning of this procedure in Kansas has led some who have received lipodissolve injections. Questions to ask your physician before having Phospatidycloline-based injections for fat removal], and who claim to have benefited from them, to question whether or not the ban was unnecessary. Critics of the ban argue that complaints from individuals who received the procedure from unlicensed or unskilled professionals are behind the ban of lipodissolve, and that it is safe when performed by licensed individuals in an appropriate setting.
"Our writers and editors are always researching the latest health news and information, and our collective focus is on the most common health and medical issues," says Lu. "We attempt to present a balanced view on controversial topics such as diets, weight loss, and the latest cosmetic surgery procedures. Lipodissolve is a good example. Although the FDA has not approved the lipodissolve drugs, many who have had the procedure claim that it works."
The latest health care and medical news, plus information about common health conditions, is available on eHealthInfoLine.com.
About eHealthInfoLine.com:
eHealthInfoLine.com is a free health care and medical conditions news and information directory where ordinary people can research common health conditions and find answers to commonly asked medical questions. The company is based in Wenatchee, Washington.
Contact:
Mark Lewis
Wenatchee, WA
Ph. (800) 731-5756
http://www.ehealthinfoline.com