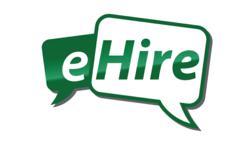 While eHire cannot create more software development engineers, we can aggressively work to connect the ones that exist with the best opportunities, where their skills will be utilized to their full potential
Atlanta, GA (PRWEB) July 29, 2011
eHire's continued focus on their relationship-based recruiting methodology and thorough screening practices is paying huge dividends for clients with IT hiring needs. eHire specializes in building best-of-breed software engineering and management teams for growing companies.
In an IT employment market where demand has risen sharply and talent is scarce, eHire's customers are still getting great candidates in as timely a fashion as when technologists were plentiful. eHire is maintaining its average time to present a candidate to under 24 hours from the time a job requisition is received and qualified. Unlike eHire, many recruiting companies found themselves scrambling to meet the needs of their clients as the market shifted. Their antiquated practices are no longer providing the results that clients expect to see.
Ed Grasing, a Partner at eHire, said, "The US is currently facing a shortage of IT professionals, especially software development engineers. The companies that employ aggressive hiring techniques and forge strategic business partnerships with organizations like eHire will be able to overcome this obstacle. We are able to successfully connect skilled talent with the best opportunities because we started building relationships with these professionals long before times got tough. Our clients trust us because we can help them broadcast their message over all the competitive noise in the marketplace. In many instances, eHire has a lot more credibility with the individuals themselves than the company looking to hire."
While the IT industry has seen an increase in its unemployment rate, it paled in comparison to what the majority of the nation faced. The recession that the information technology industry experienced was short lived as highlighted by the current shortage of qualified engineers in many areas. The need for more qualified software development engineers will not be ending any time soon.
The need for more software engineers is so serious that President Obama addressed the nation's high unemployment level and suggested developing the number of skilled people within areas of relatively low unemployment, one of which is the engineering industry. U.S. Labor Department data analyzed by the IEEE-USA states that the unemployment rate in 2010 for all engineers was 4.5 percent. For software engineers it was 4.6 percent, and for all computing professionals, 5.4 percent, compared to the National Unemployment Rate of 9.2 percent.
Through a grassroots approach, eHire builds relationships with industry partners, attends local and national networking events, and creates extensive personal contacts, thus cultivating thousands of relationships with the top technology employers and job seekers across the United States.
eHire's Marketing Manager, Kate Clark said, "While eHire cannot create more software development engineers, we can aggressively work to connect the ones that exist with the best opportunities, where their skills will be utilized to their full potential."
eHire's unique relationship-based methodology finds technology professionals rewarding and lucrative careers while also helping employers solve their hiring problems.
For more information or to search jobs and submit a resume, visit http://www.ehire.com.
About eHire:
eHire is Atlanta's fastest growing source for information technology, sales and marketing, and executive management talent. eHire's clients range from startups to Fortune 500 companies in a diverse range of industries. eHire serves as a resource for talented professionals and exclusive job opportunities across North America.
Contact:
Kate Clark, Marketing Manager
404-477-2680
kate(at)ehire(dot)com
###