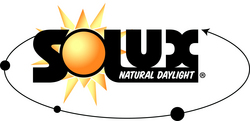 "Under SoLux's balanced light distribution, objects appear natural, brilliant and focused. One look and you'll understand why SoLux is the only source for simulated natural daylight."
Shawnee, KS (PRWEB) April 7, 2011
EiKO Ltd has added new medium base PAR lamps to its existing line of SoLux products. These new options increase SoLux's versatility, making them ideally suited for retail, commercial and residential applications.
In its new, line voltage PAR format, the same light that is being used to illuminate world famous paintings in the Van Gogh and Guggenheim Museums, as well as reading lights in the Library of Congress, can now be used for display lighting in jewelry and high fashion clothing stores around the world, or even in homes or offices.
"Just like natural daylight, SoLux increases product appeal and sales," said Carney. "This technology accurately renders color better than any other on the market, and allows customers to not only see exactly what they're buying, but actually enhances the visible appeal of products."
With a longer life and higher efficiency than incandescent lamps, SoLux eliminates the need for mercury found in common fluorescent light sources at a fraction of the cost of LEDs. It is also the world's only patented light source that provides unparalleled replication of natural daylight while offering a full and balanced visual light spectrum.
"The difference between other lamps and SoLux is dramatic, immediate and visual," said Mitch Carney, Direction of Large Lamp Sales North America. "Under SoLux's balanced light distribution, objects appear natural, brilliant and focused. One look and you'll understand why SoLux is the only source for simulated natural daylight."
To learn more about SoLux, or to see product application and demonstration videos, please visit EiKO.com.
About EiKO
For more than 30 years, EiKO Ltd. has delivered the industry's best lighting products. Carrying over 3,000 SKUs and the broadest selection of any manufacturer in its class, EiKO is committed to providing innovative products, unique solutions and unmatched support to its customers. With offices in Canada, China, Europe, Ireland, Korea and Taiwan, EiKO is truly a global presence in the lighting industry.
###