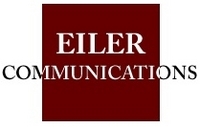 As new media is evolving as another public relations tool it is imperative that clients are educated on proper usage
Ann Arbor, MI (Vocus) June 17, 2010
In a day and age where people are leading parallel lives via the Internet, it's not shocking that researchers are frequently finding new trends pertaining to social media. It's also no surprise that with so much new information available to the public, controversy surrounding Internet privacy has surfaced.
Eiler Communications finds that with the social media being such an important tactic for marketing, it is imperative that company employees manage their online content. Failing to do so not only puts your personal reputation at stake, but your company's as well.
"As new media is evolving as another public relations tool it is imperative that clients are educated on proper usage," explained Larry Eiler, Chairman of Eiler Communications.
With that said, the younger half of the millennial generation has been accused of putting too much information about themselves on the Internet. However, new research from the Pew Research Internet and American Life Project suggests that part of this age group (18-29) is savvier with regulating their online content than their elders.
Not just bosses and friends are interested in checking out your photos, lifestyle approach and posts online
Given that the younger millenials are putting a ton of information on display, they are limiting what other people can see. They are more likely than any other age group to remove names from photos with beer cups and delete embarrassing rants with friends.
The study done by Pew found that 44 percent of young adult Internet users limit their personal information online, while only 33 percent of users ages 30-39 claimed they did the same. The numbers lessen as the ages of users increase. In the same study, 71 percent of 18-29 year-old social networking users surveyed said to have changed their privacy settings, almost 20 percent more than those surveyed aged 50-64. The youngest age group also beat out the other age brackets in other categories such as deleting unwanted comments and removing names from photos.
At Eiler, we endorse monitoring your online content. Although privacy settings differ with each social networking sites, and some privacy policies can be complicated (Facebook). It's an area worth looking into. Just because young Internet users have grown up using social networking sites doesn't mean that older users aren't capable of limiting their personal information too.
It seems Internet users ages 18-29 are motivated to manage online content because they are likely trying to find a job, internship or other work-related gig. This means that these users are consistently aware of what content their potential employers could find. In fact, 26 percent of working Internet users have employers that instill policies about online content.
If you're not changing your privacy settings out of caution, do it for love. The Internet makes it simple for everyone to do scouting reports. People are checking up on their love interests. According to a study done by McKinsey, 1 in 8 of couples married in the U.S. in 2006 met online. Pew's study shows that 16 percent of all Internet users search online for additional information about somebody they are dating or in a relationship with, and about one-third of those using dating Web sites check out their dates online as well. If you wouldn't want your potential mate to see it, it probably shouldn't be online.
Hats off to the young millenials; they're keeping their content controlled- and it's for their own benefit. Let's commend them and copy them. It won't hurt.
###