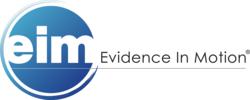 Push services are something we espouse in our evidence-based practice instruction and this app is simply an extension of that technique
Louisville, KY (PRWEB) May 26, 2011
Evidence In Motion (EIM), a leading physical therapy education and consultation company, is proud to unveil its much anticipated app for iPhone and iPad, EIM PT Mobile. EIM PT Mobile is an information and evidence-based practice push service that delivers news, journals, and industry blogs.
EIM PT Mobile app purchasers have the ability to select the feeds that they would like pushed to their iPhone/iPad. This allows users to easily sift and digest the latest publications and news from over 150 of the top physical therapy journals, blogs, and news sources. Features include, easy sharing via Facebook, Twitter, and email, the ability to bookmark/save articles and an easy search tool.
The app costs $1.99 and 10% of EIM's proceeds will go to The Foundation for Physical Therapy or PTHelpForHaiti.org. Purchasers have the option to select which philanthropic organization they would like to support during the app's initial setup.
"The #1 barrier to becoming an informed and evidence-based practitioner is the lack of time to sift through research," states Larry Benz, PT, DPT, EIM owner and Executive Program in Private Practice Director. "Let EIM PT Mobile do it for you in a way that you can customize to your own liking! You select the feeds you want and we do the work of getting them to you. Push services are something we espouse in our evidence-based practice instruction and this app is simply an extension of that technique."
EIM plans to launch later versions of EIM PT Mobile which will be supported by the Android platform. They also plan to introduce customized versions of the app for orthopaedic therapists and their own residents and fellows.
For more information about EIM PT Mobile visit EvidenceInMoiton.com, EIM's channel on Vimeo (vimeo.com/22744056), or Apple's app store (itunes.apple.com/us/app/eim-pt-mobile/id434884033?mt=8&ls=1).
About Evidence In Motion (EIM):
Evidence in Motion (EIM) is an education and consultation company whose sole reason of existence is to elevate the physical therapy profession and the role of physical therapists in healthcare delivery. A strong dedication to fostering the creation and assimilation of an evidence-based practice culture within the physical therapy profession is a cornerstone of Evidence In Motion's mission. They have put in place evidence-based practice treatment pathways in many facilities and aims to promote the global sharing of information and ideas, thus advancing evidence-based physical therapy practice, research and education around the world. Evidence In Motion offers Continuing Education, Residencies, a Fellowship Program, a Musculoskeletal Transition DPT, and an Executive Program in Private Practice Management with optional Transition DPT. For more information, please visit EvidenceInMotion.com. You can also find Evidence In Motion on Facebook and Twitter, @EIMTeam.
###