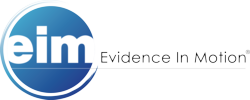 Louisville, KY (PRWEB) October 04, 2012
The Evidence In Motion (EIM) Institute of Health Professions, a company created to assist in the continued education of physical therapists, is excited to share the news of their attendance at the 2012 American Physical Therapy Association (APTA) National Student Conclave in Arlington, Virginia from November 2-4, 2012. EIM's presence will include an interactive booth that showcases EIM's educational offerings and products. Additionally, EIM will be offering prizes to lucky conference attendees.
The APTA National Student Conclave is a 3-day event that brings over 1,000 physical therapy students and educators together for learning beyond the classroom and networking. EIM will be exhibiting at booth number 1002 throughout the conference. Attendees are welcome to visit the booth to learn about EIM's Orthopaedic and Sports Physical Therapy Residency Programs and other educational offerings. Conference attendees who visit the EIM booth will also have a chance to win an iPad2 or a copy of The User's Guide to Musculoskeletal Examination, a valuable textbook for students and a helpful reference guide for practicing clinicians.
For more information about EIM's Educational Offerings please visit EvidenceInMotion.com.
For more information about the 2012 APTA Private Practice Section Conference please visit APTA.org/NSC.
About Evidence In Motion (EIM):
Evidence in Motion (EIM) is an education and consultation company whose sole reason of existence is to elevate the physical therapy profession and the role of physical therapists in healthcare delivery. A strong dedication to fostering the creation and assimilation of an evidence-based practice culture within the physical therapy profession is a cornerstone of EIM's mission. The EIM Team has implemented evidence-based practice treatment pathways in many facilities and aims to promote the global sharing of information and ideas, thus advancing evidence-based physical therapy practice, research and education around the world. EIM offers Continuing Education, Certification Tracks, Residencies, a Fellowship Program, a Musculoskeletal Transition DPT, and an Executive Program in Private Practice Management with optional Transition DPT. For more information, please visit EvidenceInMotion.com. You can also find EIM on Facebook and Twitter, @EIMTeam.