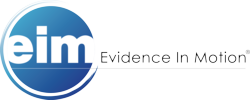 Applying a consistent, evidence-based clinical framework in a group setting will result in highly-skilled physical therapists
Louisville, KY (PRWEB) January 21, 2012
Evidence In Motion (EIM) today announced the recent launch of a new clinical education internship program, the Clinical Excellence Network (CEN).The new initiative is a collaborative effort between academic institutions, EIM Network Partner clinical practices, and EIM, to standardize the curriculum, training, performance evaluation, and development of physical therapists who have reached the clinical internship stage of their career. The CEN is a progressive new approach to clinical education and comparable to the internship model used by the medical profession.
The CEN places physical therapy students from participating academic institutions in highly structured programs at host EIM Network Partner clinical practices or affiliates for a period of one year. Once placed, physical therapy interns will receive standardized hands-on and online training. To ensure consistency, participating sites utilize highly trained faculty, implement the standardized CEN curricula, conduct the curricula in sequence, and adhere to strict reporting and monitoring systems.
"The combination of a changing healthcare system, aging population and increased formal education requirements makes physical therapy clinical education ripe for evolution," says Rob Wainner, PT, PhD, Co-founder of EIM. "The fundamental reform of clinical education is critical for guiding the future of physical therapy profession."
The first University to join the CEN is Rocky Mountain University of Health Professions (RMUoPH). On January 9, 2012, twenty physical therapy students from RMUoPH were assigned to one of the five participating Network Partner practices:

Texas Physical Therapy Specialists (Austin and San Antonio, Texas)
Colorado Physical Therapy Specialist (Fort Collins, Colorado)
Benchmark PT (Atlanta, Georgia)
PT Central (Norman, Oklahoma
During their internship experience, the interns at each clinic will be assigned to a single clinical faculty mentor. This method of group training is similar to the tried and true medical internship model and according to EIM Co-founder and faculty member Tim Flynn, PT, PhD, the key difference between the current PT training method and the CEN. "The medical model of clinical education has long proven useful in the training of physicians," states Flynn. "Our interns will train collaboratively in group settings rather than a far more narrow learning experience that occurs when you only have one clinical faculty member." Flynn went on to say that applying a consistent, evidence-based clinical framework in a group setting will result in highly-skilled physical therapists using proven, reliable treatments that produce better overall patient outcomes. "EIM's participating Network Partners will be managing and providing on-the-job training for the interns on a daily basis. We can't thank them enough for their commitment."
The founders of EIM consider the CEN a priority and will play a huge role in both creating and sustaining the necessary conditions to ensure the CEN is a win-win-win for the universities, partners and students. EIM considers its primary role to maintain high-quality, standardized curricula across the CEN and will continually monitor the system to ensure intern progress is being achieved. EIM will also be responsible for securing Network Partner sites and coordinating with the academic program counselors to facilitate placement.
"In recent years, physical therapy has been characterized by very positive post-graduate educational reforms." States Larry Benz, DPT, MBA, ECS, OCS. "With the adoption and implementation of a new clinical internship model, as an industry, we will be able to close the standards gap that currently exists between post-graduate education and clinical education."
About EIM
EIM is an educational institution committed to creating and promoting a culture of evidence-based practice (EBP) within the physical therapy profession. EIM seeks to develop long-term relationships with its partners, create collaborations, and assist practitioners with the integration of a comprehensive EBP approach to care. Our mission is to elevate the physical therapy profession and the role of physical therapists in healthcare delivery.
###