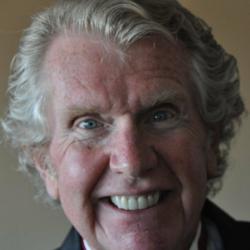 St. Louis, Missouri (PRWEB) August 09, 2012
ej4, LLC, one of America's most prestigious performance improvement and e-learning companies, will be expanding its offerings domestically and globally, following a partnership buyout announcement this week. The company has offices in Kansas City and St. Louis.
Paul Russell this week purchased all outstanding shares from co-founding partner Ken Cooper and former CEO, Dan Cooper. The senior management team will remain in place led by the current Chief Operating Officer Ryan Eudy who has been given the additional title of Chief Executive Officer . The senior leadership team also includes Rick Michael, Chief Marketing Officer and Tom Lynch, Chief Technology Officer who have driven the company's record setting growth and are responsible for leading ej4's global expansion.
Commenting on the partnership buyout this week, Russell said, "This is a positive development for both ej4 customers and employees. I look forward to working with our current and future clients to improve the performance of their teams which is our corporate mission. Our upcoming expansion of e-learning topics, organizational performance improvement solutions, and technology development tools will focus on what the market has been asking for and needing for a long time. I am particularly pleased to have a team that is already successfully implementing such great solutions and is so passionate to continuously enhance the already high standards of our ever expanding offerings."
Russell co-founded ej4 in 2003 and has been a business trainer and consultant since 1979. He has conducted over 3,500 seminars worldwide and has spent the last 25 years in long-term consulting and training relationships with Pepsi-Cola, Anheuser-Busch, MasterCard International, UBS, Dolly Madison Bakeries, Interstate Brands, Macklanburg-Duncan, Pennzoil, Sara Lee and others.
An informative and engaging presenter—both live and on video—Russell has extensive media experience having done humor segments on the nationally syndicated television program PM Magazine, along with hundreds of satellite training broadcasts for Anheuser-Busch. He has also appeared on training videos for Sprint, Marion Merrell Dow, Payless Cashways, Eagle Claw Fishing & Tackle, Pepsi-Cola, and Guy's Foods.
ej4 is a leading-edge, rapid deployment performance improvement company headquartered in St. Louis, Missouri, USA, and one of the largest e-learning and performance improvement consultant services organizations in the nation. ej4's e-learning solutions help to positively change behaviors with highly targeted communications and learning content that is both cost-effective and delivered in an engaging way so participants not only learn, but also achieve measurable results. The goal is to help clients measure what's needed to improve their business.
For more information, please visit ej4.com.