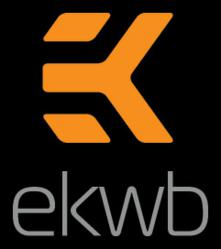 After carefull R&D we delivered a kit for watercooling of PC's which is coming a success in the market
New York (PRWEB) September 09, 2011
It might look simple, but it is far from that. There were kits before on the market, but they were all beaten by bad reputation of low quality. So the Idea was to put together a decent kit, a price/performance oriented product which will appeal to two groups: PC professionals which are using a PC as their work station, e.g. architects, designers, CAD engineers, and modders who want to focus on performance rather than building of a water cooling system. The kits are optimized for performance and silence with everything needed to install the system. Kits are also very easy upgradeable with VGA/Motherboard water blocks or other EK products/accessories.
It has been quite a task to develop a product for the part of the market which was blackened by other attempts. EK really thought that this is the way to go, that there will be appeal for the broader group of users. "There is a very small group of people interested in water cooling as it takes a bit of technical knowledge to put things together"says König. With kits and computer companies, which are assembling water cooling PC, water cooling is becoming accessible for a broader group of users.
Origin PC is one of these computer companies. Kevin Wasielewski, CEO of Origin PC / Miami, Florida, USA stated: "Origin PC has been using EKWB since the launch of the company; in this time they have proven to us with their amazing support why they are a major player in the liquid cooling sector. On the other hand, kits are going strong also with resellers".
"The EK Water Block Kits combine the best liquid cooling components and gives the user all the parts needed to get started right away. With the various sets, the user still has the flexibility to select the kit that best fits their cooling needs, chassis size or budget. Customer feedback has been extremely positive as these kit offer peace of mind as all the components within the kit are of the highest quality, along with incredible cooling performance, taking any guess work out the loop". Says Christian Rektor, a head of the watercooling department at Caseking, a German Distributor.
"We are now progressing into more mainstream retailer chains with our kits" adds König. "We like to see that we can do something for the working environment for PC professionals".
Additional information:
Barbara Colnar, Public Relations Manager
Address: EKWB d.o.o. Pot za Brdom 100, 1000 Ljubljana, Slovenia EU
Telephone: +386 1 620 46 90
e-mail: info(at)ekwb(dot)com
###