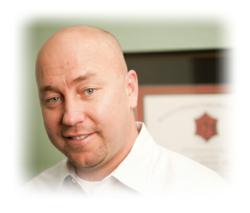 It's such an honor to be recognized as one of the top breast augmentation surgeons in the US
Las Cruces, NM (PRWEB) January 30, 2013
After a decade of consistently exceptional service to patients throughout the region of Las Cruces and El Paso, cosmetic surgery specialist Scot A. Martin, MD has earned recognition from one of the world's leading breast implant manufacturing and research companies. Mentor Worldwide LLC has named him to their prestigious 2012 LEAD Council.
Mentor established LEAD (Leadership, Experience, and Development in Breast Augmentation) to gather the leading board certified plastic surgeons in America and draw on their experience and knowledge. Dr. Martin joins 34 of his most accomplished colleagues from around the country to offer Mentor executives a better understanding of the needs of consumers.
"It's such an honor to be recognized as one of the top breast augmentation surgeons in the US," said Dr. Martin, a leader in El Paso plastic surgery since 2002. "Participating in the LEAD Council will help me keep my practice on the cutting edge, and it will also allow me to play a role in shaping the future of cosmetic surgery."
While advancements in the field of breast enhancement are the main focus of the council's discussions, participants also share their views on a range of topics, including body contouring, facial surgery, and wound closure technology. The council's annual meeting is a chance for America's top plastic surgeons to exchange information and share innovative techniques.
Dr. Martin's participation in LEAD is his most recent award. His ongoing membership in the American Society for Aesthetic Plastic Surgery, a professional society reserved for distinguished aesthetic surgeons, further proves his dedication to his craft. He is one of only three ASAPS members currently serving El Paso. Plastic surgery procedures are performed at his accredited facility located conveniently in Las Cruces, but he welcomes patients throughout the region.
Designed exclusively for the demands of outpatient surgery, Dr. Martin's office is equipped with the most advanced technology, and it meets the highest standards of cleanliness and safety. As one of the finest facilities in New Mexico, it is a great option for anyone interested in procedures like tummy tucks, liposuction, and breast augmentation. El Paso and Las Cruces patients also benefit from the dedication of the office staff.
Striving to provide patients with all the information they need to make informed decisions about their aesthetic goals is the top priority of Dr. Martin as well as the nurses and staff members at his facility. His recent selection to LEAD is a testament to the hard work of the entire team.
For more information about breast augmentation, Las Cruces, NM, cosmetic surgeon, Scot A. Martin, MD welcomes you to visit his website at http://www.drscotmartin.com or contact his office at (575) 521-7111 or Scot A. Martin, MD, 141 Roadrunner Pkwy Suite 129, Las Cruces, NM 88011.
About Scot A. Martin, MD
Dr. Martin performs a number of breast enhancement surgeries at his facility in Las Cruces, NM, including augmentation, lift, reduction, and reconstruction. He also provides tummy tuck, liposuction and other popular procedures for patients throughout the region. To work with a highly qualified surgeon and a dedicated staff, contact his office today.