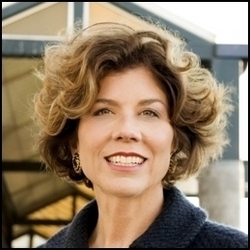 Become a facilitator of experiences and seek to make the ordinary extraordinary. The results can be memorable.
San Mateo, CA (PRWEB) November 29, 2007
Elder care expert Esther Koch has the prescription to relieve holiday stress with aging parents. "Use the Holidays to change the focus from all that you have to do for your parents to the joyful experiences you can create for and share with your parents," states Koch who has also been the primary caregiver to her mother during the last ten years. "Don't take for granted that your parent will always be as physically and mentally able as they are now."
Personalize the joy of the holiday season by creating your own Moments of Joy. Koch emphasizes, "Become a facilitator of experiences and seek to make the ordinary extraordinary. The results can be memorable."
Koch provides some suggestions on ways to rekindle or make new holiday traditions. But with just a little thought, the possibilities are limitless.
Go to a holiday lighting event; take a drive to see neighborhood Christmas decorations; check out the holiday shopping windows; or buy and trim the tree together.
Go to the Nutcracker or a choir concert; participate in a sing-a-long Messiah; or attend a Christmas Eve service. Rent a holiday movie or watch a holiday TV special.
Visit old family friends or visit the neighborhoods of holidays past. Bring out the old photo albums; take lots of new pictures and print them up right away; or have a family photo with Santa.
Donate food or clothing to a food bank or homeless shelter. Make some special holiday treats or buy some already made.
Teach your parents to shop online or do anything, or everything, with grandchildren.
"Your Holidays will be joyful if you intend them to be," says Koch. "You may have to start with forgiveness -- forgive your parents, forgive your siblings and forgive yourself. Then you're really on the road to celebration." Koch continues, "Recognize your parent's limits and your own; adjust commitments whenever necessary; and don't forget to schedule time for yourself."
Koch concludes, "May your life be filled with no regrets; may you see the extraordinary in the ordinary; and may someone be there to brighten your world as you age."
You can read Esther Koch's article on Moments of Joy with her mother at Kiss The Joy.
About Esther Koch and Encore Managment
Esther Koch is gerontologist and eldercare advisor. Her firm, Encore Management, provides personal and corporate advisory services and seminars that assist Boomers with the range of issues associated with caring for an aging parent and their own aging. Her media interviews and articles have appeared on television, radio and in print.
For more tips on Holiday Moments of Joy and information about Esther Koch and Encore Management visit http://www.EncoreMgmt.com.
Contact Information
PR @ EncoreMgmt.com
650-358-9025
###