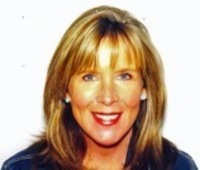 "Think about how much time, money and energy you have for caring for elderly parents."
Sun Valley, ID (PRWEB) September 26, 2010
"Your aging parents are happily in a retirement home. They've given up driving. But family conflicts over dealing with aging parents usually aren't over yet, says Connie Love, life coach in the resort community of Sun Valley, Idaho. As year-end festivities approach, holiday stress can intensify the issues with aging parents.
"An aging parent may think you should visit five days a week. If they live in a distant community, they want you to come for the holidays — but the holiday stress increases because your husband and children want you to be home.
Dealing with aging parents is one of the most frequent issues that Love hears in her practice as a life coach.
"You need to find what works for you, and deal with any guilt you have," Love advises her clients. "How often you visit and how much help you give your elderly parents has to depend on how much time, money and energy you have."
"On days that you just don't have the energy, there's no point in going to visit. It won't do any good for either of you," she adds. "You also need to remember that your primary responsibility is to the family members in your household – the spouse and children who are there every day."
"Be aware that your aging parents have even less energy than you do," she added. "They may not want to do much except sit and talk or watch television together. That's all right. You can express love by simply being together. You don't have to have an activity like shopping or going to a movie all the time."
A common problem that Love sees in her life coaching practice is that negative personality traits and ongoing issues between parent and child may become even more pronounced with elderly parents.
"A mother who always has been a little critical very often may become even more critical as she ages," Love said. "You have to realize that you can't change her. It's hard, especially you feel you've never won your mother's approval and it is sadder as time goes on. But a parent in a nursing home is not likely to change, and you need to accept that. All you can change is yourself and the way you react."
Planning and anticipating difficult situations with aging parents is the best approach. "Sometimes you know that whatever you decide, someone will be disappointed. It's best if you can plan and be prepared for that," Love added.
Love's advice has been featured in newspapers across the country. She is a graduate of Boise State University and holds a life-coaching certificate from the University of Colorado at Boulder Coach Training Alliance. Additional information about Love is available on the Internet at http://www.lifecoachconnielove.com. She also can be reached at 208-720-2216 or connie(at)lifecoachconnielove(dot)com.
###