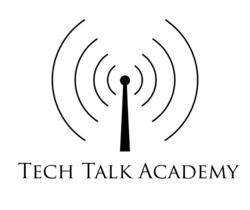 We have created a solution to help an entire generation that has been left out of the digital picture when it comes to technology.
Cape Cod, Massachusetts (PRWEB) May 24, 2011
Technology expert, David A. Cox along with the team from the radio/podcast program, Tech Talk America are planning to launch Tech Talk Academy, the world's first live, online, and fully interactive E-learning service for seniors.
Most seniors, who typically want to learn from a teacher, find they have no choice but to travel to classes at their local college, yet many are unable to make the journey. Tech Talk Academy proposes to provide a live, on-line teaching venue that brings the classroom to seniors in their own homes.
"For seniors, using technologies like email, Skype and social networks can help them maintain their independence longer and keep them connected with friends and family members when mobility becomes limited," said Cox. "We're creating a digital classroom that is live, interactive, and an amazing resource at a price that's affordable."
For a basic fee of $60 per year, subscribers can attend as many seminars as they wish. Live on-line teachers will walk through everything from basic computer skills, to organizing digital photos. Each virtual classroom supports up to 1,000 simultaneous participants.
"It's said that every successful invention takes a social problem or issue and offers a solution," said Cox. "We have created a solution to help an entire generation that has been left out of the digital picture when it comes to technology."
###